Oh, it's that time of year, where the eggnog pours like fine wine, the carols come fast and furious and parents have to tell their little ones that a fat, white man breaks into their house and leaves gifts for them.
It's also a time where families will want to gather around the TV/computer/mobile device and enjoy some Christmas movies. But some of you sick bastards may prefer to see holiday films with some horror elements to them. So, in honor of the twelve days of Christmas, here are 12 scary movies that'll give you yuletide cheer — and the creeps!
Dead of Night (1945)
This Ealing Studios-produced horror anthology (and a favorite of Martin Scorsese's) features several creepy stories, including one set at a children's Christmas party. So, you know some stuff's gonna go down.
Where to stream: Veoh
Home for the Holidays (1972)
Back in the day, TV networks used to churn out horror movies that could put a fright in your step. This one is no different, as a quartet of daughters (which include a young Sally Field) fall prey to a killer during the holidays.
Where to stream: YouTube

Silent Night, Bloody Night (1972)
Produced by Troma Entertainment co-founder Lloyd Kaufman, this horror exploitation frenzy is set in a small New England town (whose inhabitants include such Andy Warhol pals as Mary Woronov and Candy Darling) where murders are happening on Christmas Eve.
Where to stream: YouTube, Amazon Prime

Black Christmas (1974)
This low-budget chiller from future Porky's/A Christmas Story helmer Bob Clark is a classic one, as a group of sorority sisters (which include the late Margot Kidder) get terrorized by a serial killer.
Where to stream: YouTube, Google Play, Vudu, iTunes, Showtime (with a subscription)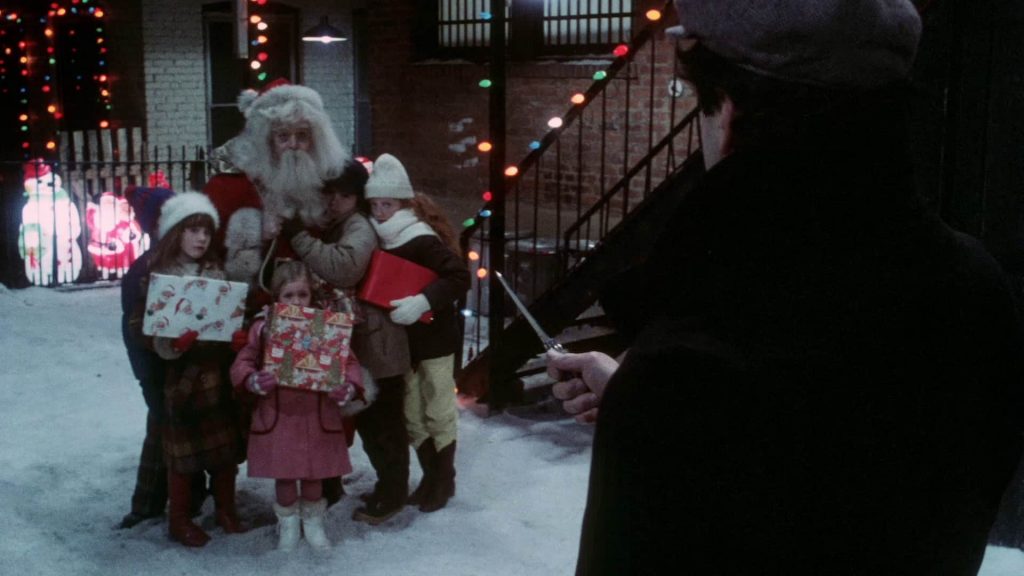 Christmas Evil (1980)
Billed as the original Christmas slasher film (John Waters called it "the greatest Christmas movie of all time"), this one has a Santa Claus-obsessed man (Brandon Maggart, aka Fiona Apple's dad) who snaps and just starts offing people.
Where to stream: YouTube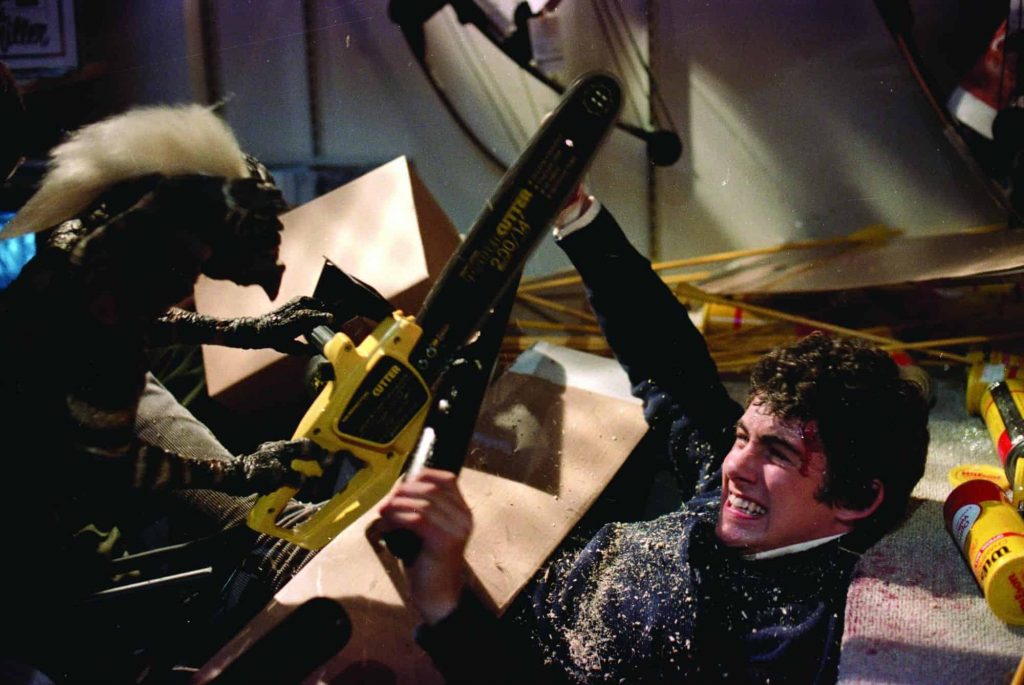 Gremlins (1984)
You know we had to throw in this Steven Spielberg-produced, '80s fave, where a magical creature spawns some devilish creatures who wreak havoc on a small town during Christmas.
Where to stream: YouTube, Hulu, Google Play, Vudu, iTunes, Amazon Prime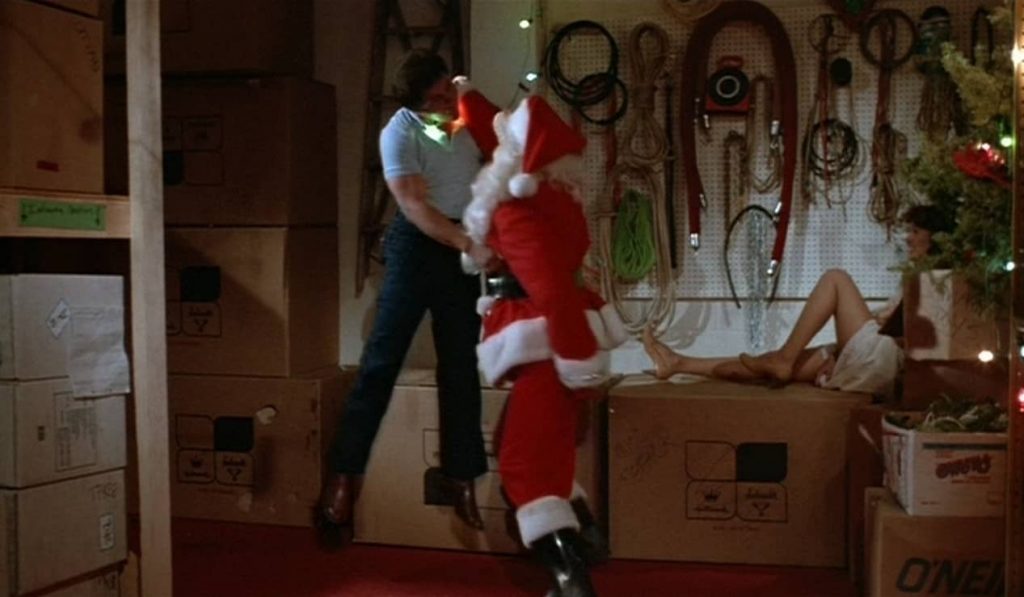 Silent Night, Deadly Night (1984)
Here comes the Christmas slasher film that spawned an entire franchise (including a sequel which mostly consists of flashbacks from the first one). Here's all you need to know: a young man goes on a killing spree dressed as Santa. Have fun.
Where to stream: YouTube, Google Play, Vudu, iTunes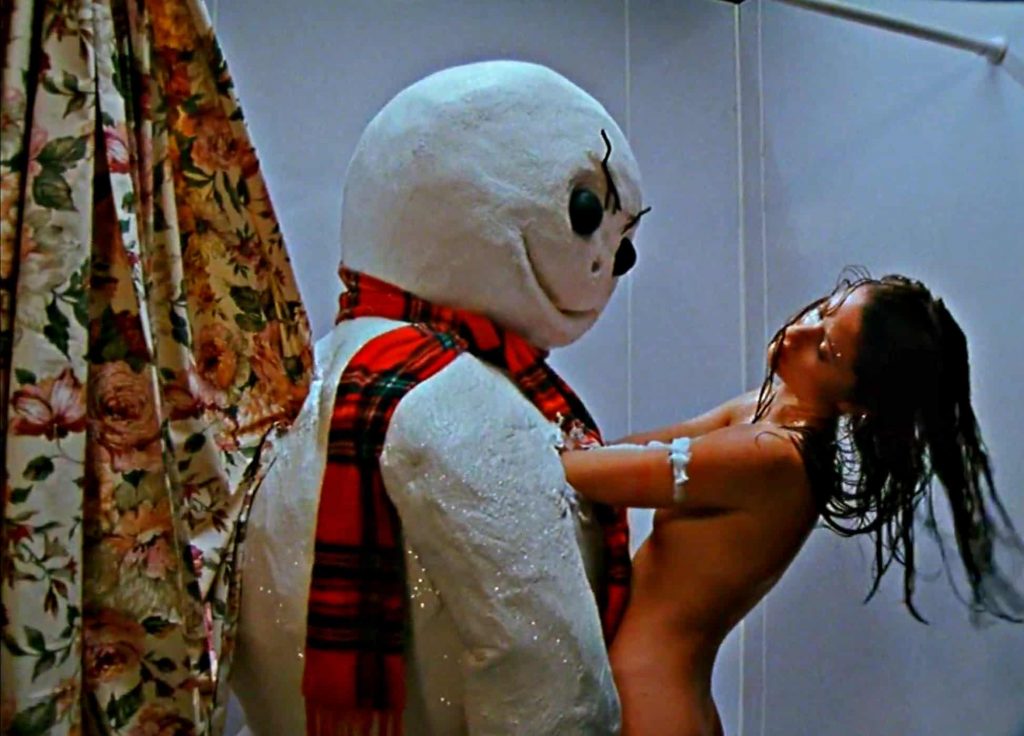 Jack Frost (1997)
Not to be confused with the cute comedy starring Michael Keaton as a man brought back to life as a snowman, this one also has a snowman. But this icy creature is occupied by the spirit of a serial killer. There's also a sequel.
Where to stream: Amazon Prime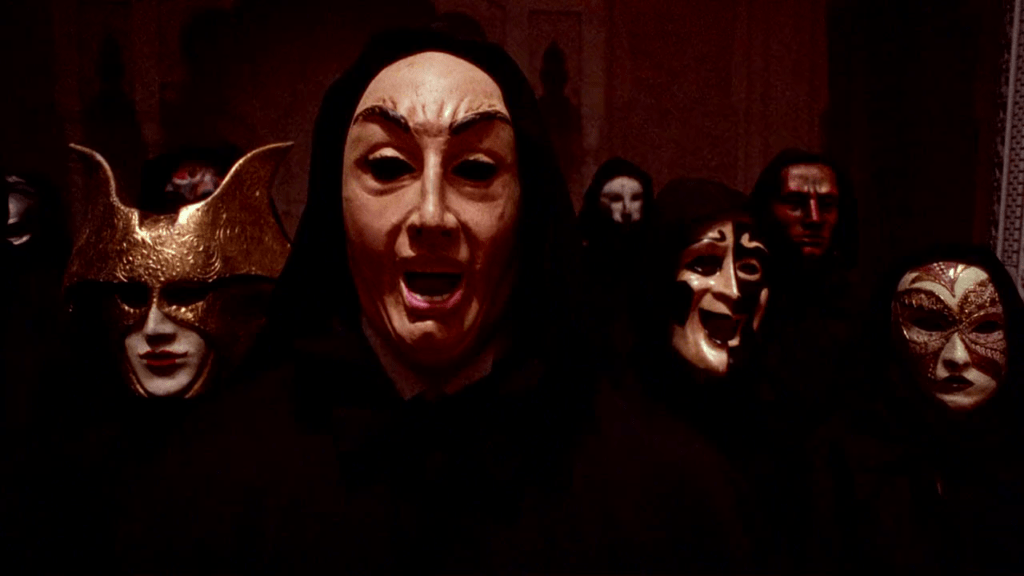 Eyes Wide Shut (1999)
Stanley Kubrick's final film, a creepy, psycho-sexual, Christmastime journey where Tom Cruise's doctor takes some dark, depraved detours once his wife (then-wife Nicole Kidman) reveals thoughts of infidelity, earns a spot here.
Where to stream: YouTube, Google Play, Vudu, iTunes, Amazon Prime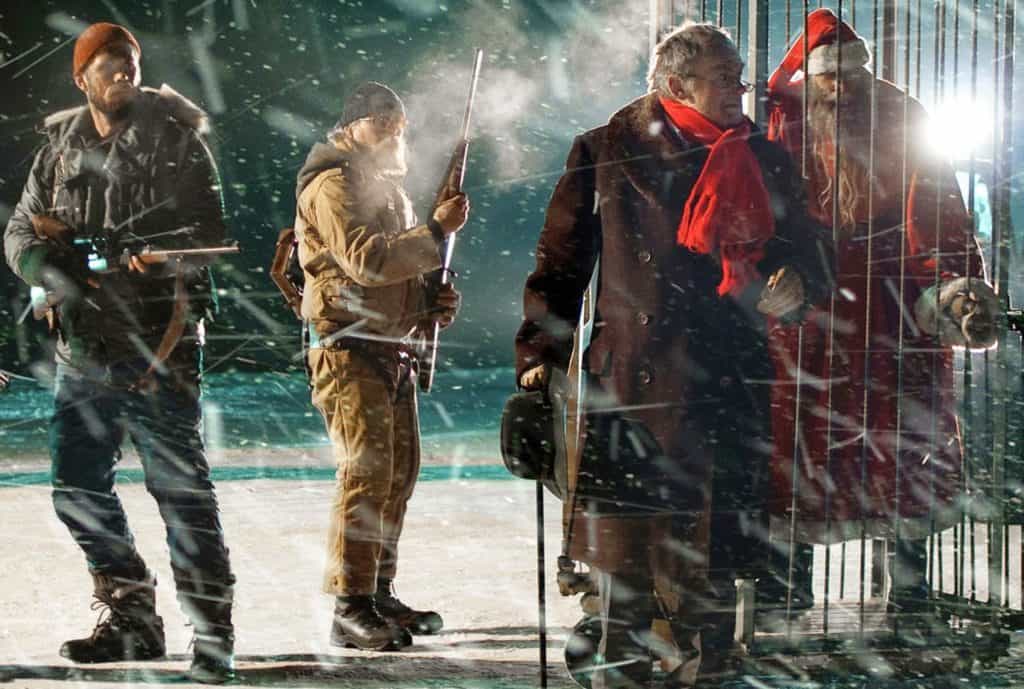 Rare Exports: A Christmas Tale (2010)
People overseas can make some scary-ass holiday flicks as well, as evidenced by this Finnish oddity where two young boys discover the tomb of Ol' St. Nick — a very evil, horrible St. Nick, that is.
Where to stream: YouTube, Hulu, Google Play, iTunes, Amazon Prime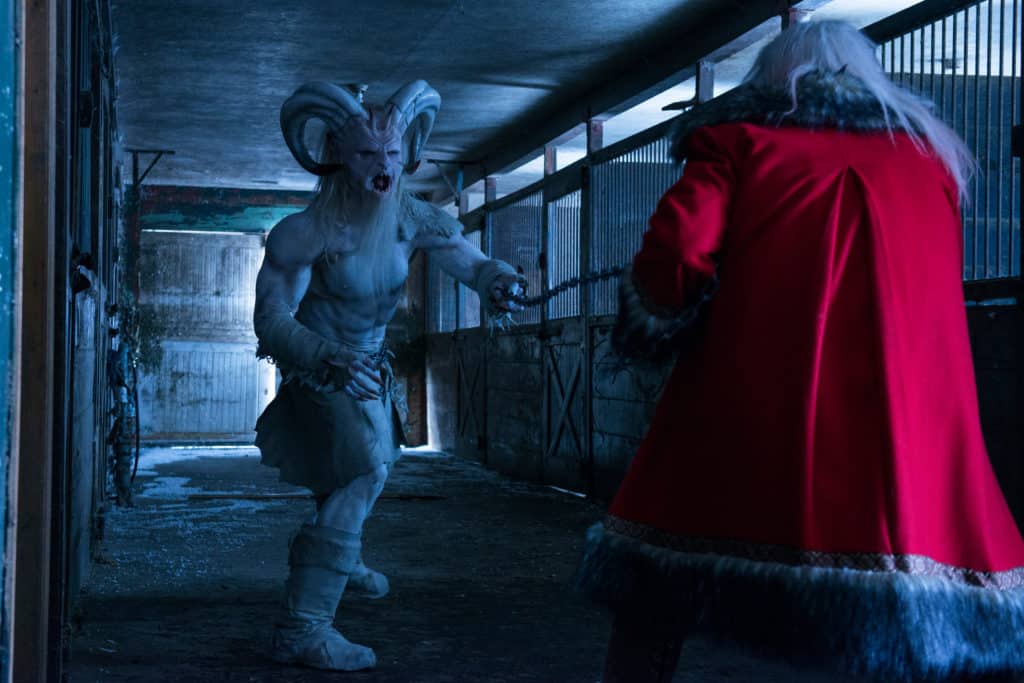 A Christmas Horror Story (2015)
If you've ever watched a yuletide-themed scary movie and said, "There's not enough William Shatner!" here's this anthology flick. Shatner plays a radio DJ who does his broadcast during a series of spooky, seasonal situations.
Where to stream: YouTube, Google Play, Vudu, iTunes, Amazon Prime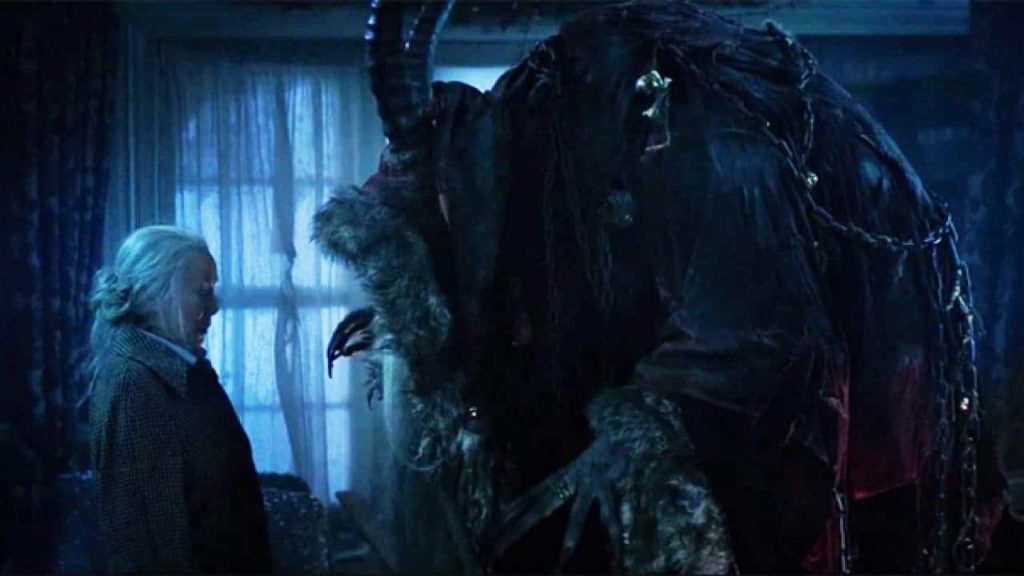 Krampus (2015)
This out-of-nowhere horror-comedy has Adam Scott and Toni Collette as part of a dysfunctional family that has to quit the squabbling and work together once the titular demon comes out to play.
Where to stream, YouTube, Google Play, Vudu, iTunes, Amazon Prime