It's already going to be November?! This year has been both a fast blur and a slow trudge. On the bright side, there are plenty of f-ing right on events you need to do in Corpus this November that are fun and safe whether it be for date night, family time, or just time spent with yourself. (Especially on the days when you need a break from the kids!) From farmer's markets, art exhibits, and food fests to concerts, comedy specials, and even a Wizard Fest there is a little something for everyone this November.

Date: Every Wednesday This Month 5pm to 7pm
Every Wednesday Grow Local South Texas organizes a farmer's market from 5-7pm at the Art Center of Corpus Christi located at 100 N. Shoreline Blvd. You can expect fresh produce, locally made products, food trucks, and live music. The coolest tidbit about this farmer's market is that all the produce and products are grown and made within a 200-mile radius of Corpus Christi. Social distancing is enforced, but it's a great way to get outdoors and support the local community. Admission is free but bring some cash to splurge on all the yummy produce!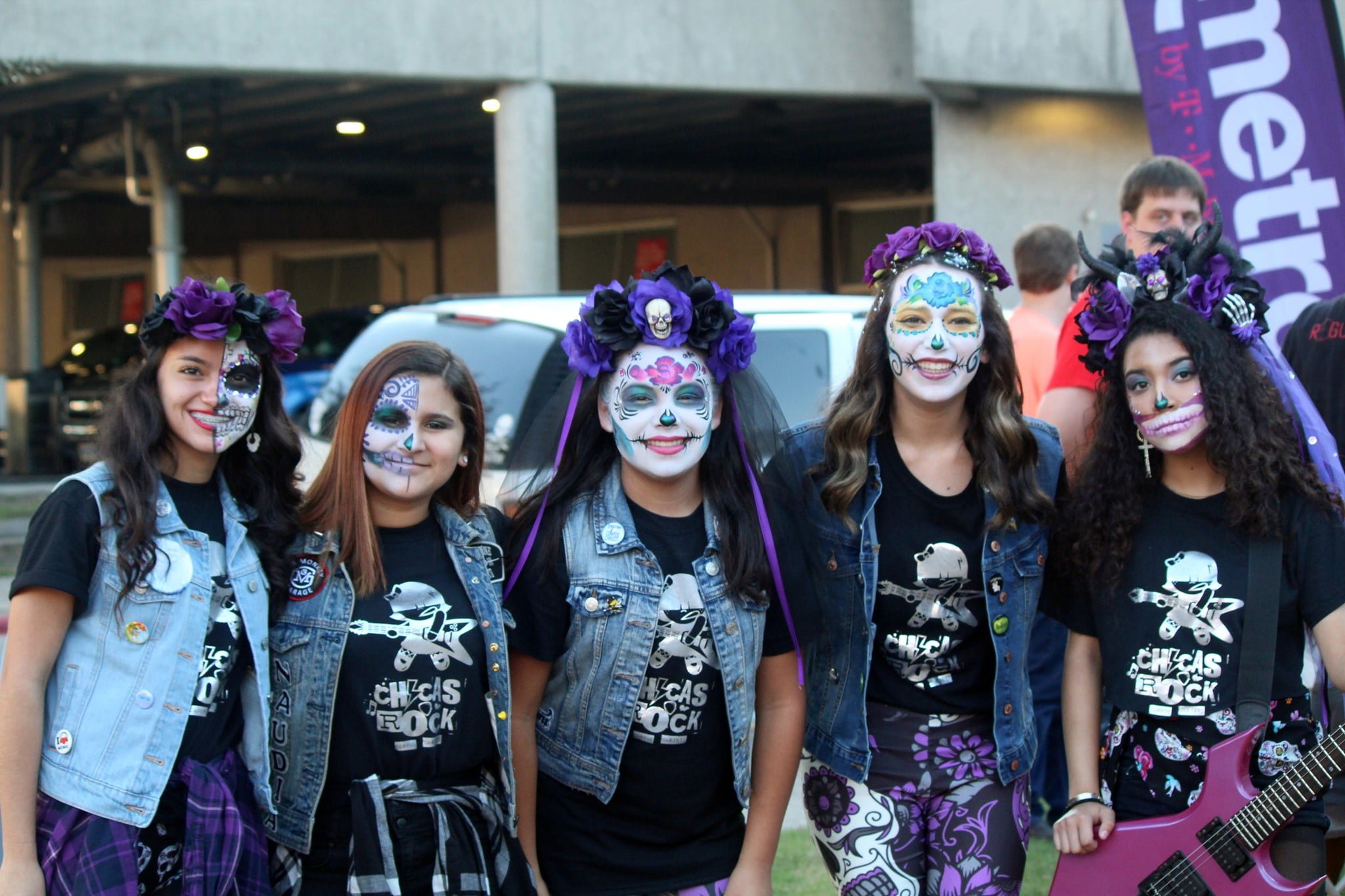 Location: Virtual
Date: Now through November 13th
The 2020 Dia de los Muertos Street Festival is offering limited physical exhibitions and virtual programming this year. The best part about it? The festivities last the first two weeks of November! Until November 13th, you can enjoy a variety of art installments including the "Walk of Remembrance Downtown Alter Contest" and the "Virtual Ofrenda Exhibition." To find an entire list of activities happening, check out diadelosmuertoscc.com.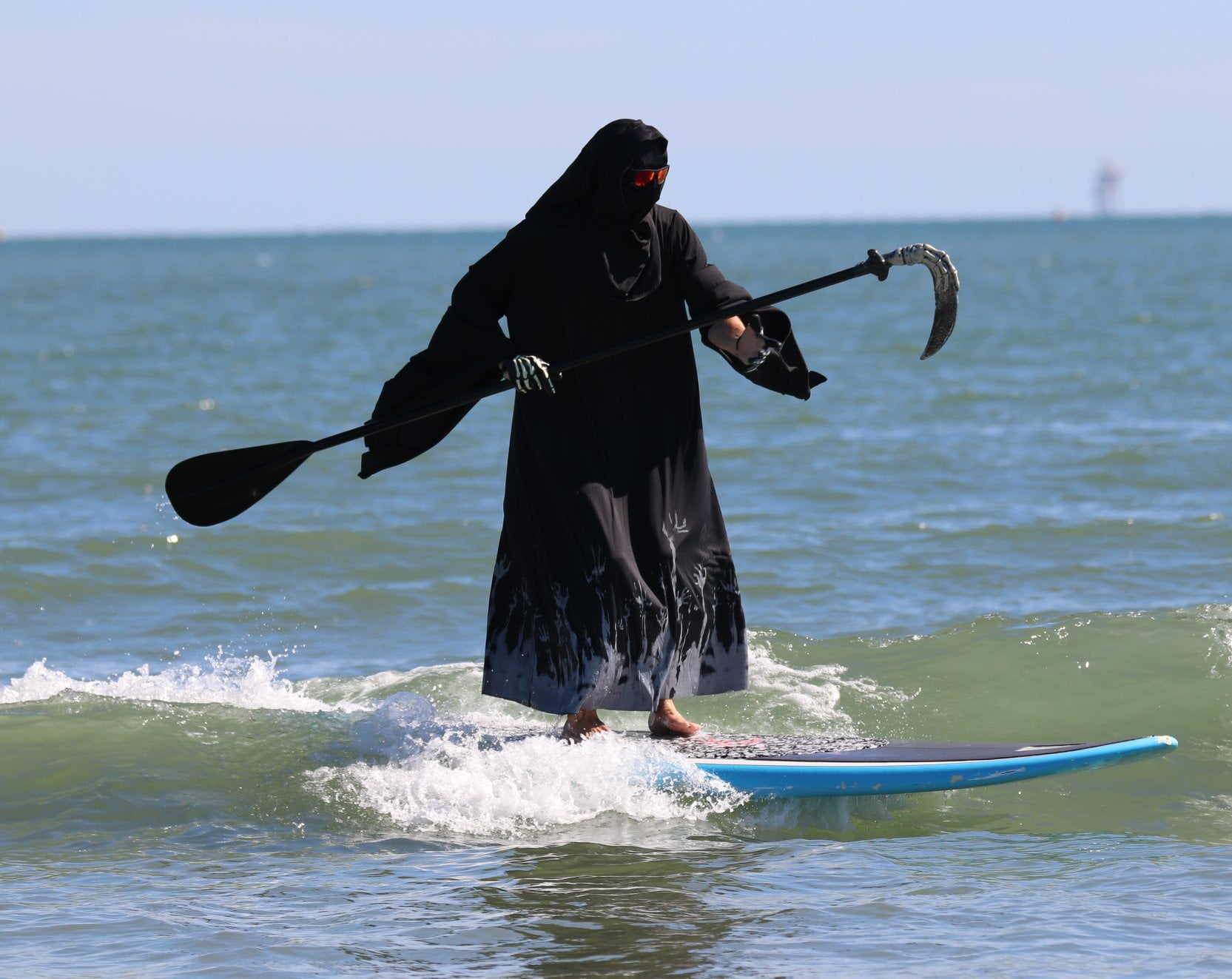 Location: Horace Caldwell Pier,
Port Aransas
Date: November 1st
Corpus Christi is one of the few great places in the world where you can enjoy fall festivities and surfing on the same day! The Texas Surf Camps is hosting its 2nd annual Trick or Treat Halloween Surf Contest November 1st at 1pm at Horace Caldwell Pier in Port Aransas. All ages and skill levels are accepted under one condition – you must be in costume to compete! Winners for ages 12 and under win a free week at Texas Surf Camps and winners 13 years and older win a $125 cash prize. Entry fee is a cool $20 and all the proceeds benefit the TSC Scholarship Program. Sign up by emailing Texas Surf Camps txsurfcamps@gmail.com.
Date: November 6th
The Nueces Brewing Company is graciously hosting Wizard Fest 2020 on November 6th from 7-10pm, a time where all wizards and Harry Potter lovers are invited to come together for food, drinks, music, and fun. (And spells). Attendees can expect a costume contest with cash prizes along with a Triwizard Tournament that includes trivia, quidditch and a scavenger hunt. Wizard Fest only asks that wizards leave their cats, toads, and owls at home. Ticket prices vary from $15-$50 dollars and can be purchased at the official Wizard Fest website.
Date: November 6th through November 7th
Comics Live Comedy Club will be blessing Corpus Christi with the presence of comedian Mario Salazar, known for his appearances on this year's NFL Draft and Comedy Central's "Jeff Ross Roasts the Border," November 6th and 7th at 9:15pm. The comedian and military veteran shares anecdotes about everyday Hispanic experiences, quirks of life on the border, and pokes fun at himself along the way. Tickets cost between $25 and $30.
Date: November 6th through November 8th
Authentic Greek food, wine, beer, and desserts is the name of the game for the 57th annual Greek Festival hosted by the Saint Nicholas Greek Orthodox Church and the Nueces Brewing Company. The festival will be held November 6th through November 8th and all food orders will be taken by drive through only at the Nueces Brewing Parking Lot. (I suggest investing in stretchy pants as well.)
Date: November 7th
For the people who love a nice run in the morning, break out the running shoes for the Barrier Island Ultra on November 7th. Take in the beauty of Mustang Island beaches and run a 5k, 10k, half or full marathon, 50k, or the challenging 50-mile course! Runners can wind down at the finish line with beer, margarita's, and seafood. Health measures will be taken with social distancing as well as wellness checks the day before the race. You also get a fun medal when you finish! (Score!) You can register until November 6th at the Ultra Expeditions website.
Date: November 7th
The Texas State Museum of Asian Cultures and Education Center is throwing Bollywood Fundraiser 2020 complete with elephants, peacocks, lions, and dragons on November 7th from 7- 10pm. The museum will be fully open for the event, including the new Hakata Hall and new exhibits. There will be music, dancing, authentic Indian food, and a venue wide scavenger hunt with prizes for the winners. Tickets cost $50 per person.
Heritage Park Market Day
Date: November 7th
An f-ing right on event you need to do this November is support local businesses by coming out to Heritage Park Market Day on November 7th with your family and even your pets! Local vendors as well as local musicians will be there from 9am-4pm so you can get some holiday gift shopping done while also supporting the community.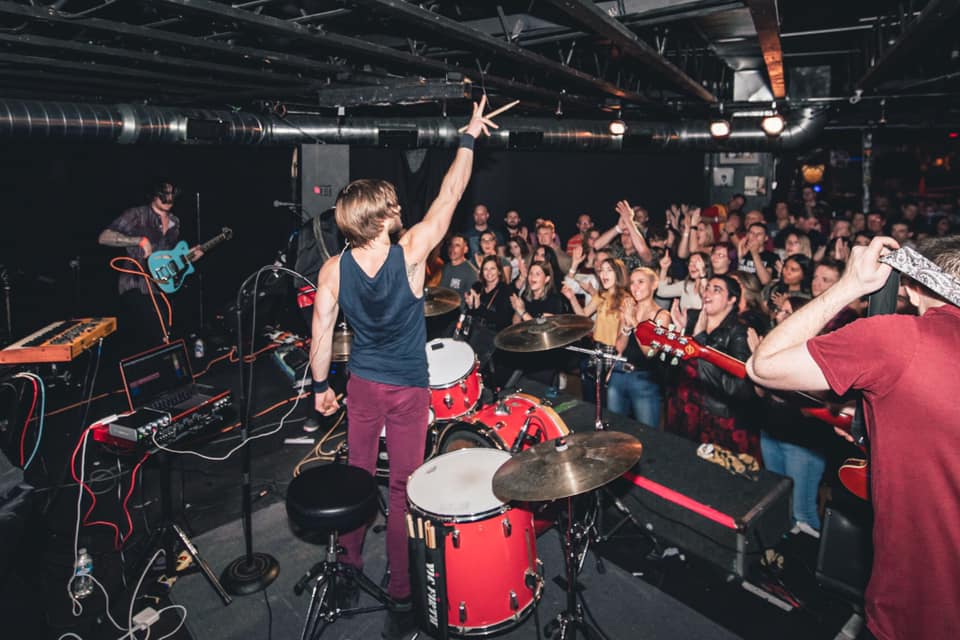 Date: November 12th
House of Rock is partnering with 106.5 The Shark to bring indie band Swimming With Bears to Corpus Christi on November 12th at 9:30pm. Purchasing a table at this dinner concert will earn you tickets to the show and one 20" House of Rock specialty pizza with an appetizer. Tables start at $65 and can be purchased at the House of Rock website. (Who can say no to pizza and good music?!)
Location: Virtual
Date: November 12th
Filter Off is a video dating app that allows people to virtually meet and ultimately find their soulmate. (How cute.) On November 12th, Corpus Christi singles will be able to join a free speed dating event hosted by Filter Off – and all you have to do is download the app. Once the app is downloaded, you'll be able to attend the event that includes three 90 second speed dates. The best part is getting to enjoy a date in the comfort of your home!
Date: November 13th
Paramount's Laser Spectacular will be visiting Corpus Christi American Bank Center November 13th at 8pm featuring the original master recordings of Pink Floyd. The show will carry the audience through a choreographed laser show driven by cutting edge effects and a large video projection accompanied by Pink Floyd's greatest hits. The event is open to all ages with social distancing seating starting at $160 for 6 people.
Date: November 14th
November 14th at 8pm at the American Bank Center you can enjoy multi-platinum country artist Tracy Byrd for a one night only performance. The concert will be completely socially distanced by the use of "pod seating." Pods are a 7-foot by 7-foot defined space that sits up to six people per pod. Tickets are bought per pod with prices starting at $160.
Date: November 14 though November 15th
Break out the stretchy pants yet again for the Congregation Beth Israel Sisterhood's 35th Annual Jewish Food Festival. The festival is open to everyone and will be a drive through with live music in the parking lot. Stop by 4402 Saratoga Blvd. on November 14th from 5-9pm or November 15th from 11-2pm for your fill of mandel bread, matzah ball soup, and brisket dinners. (Consider it a Thanksgiving pre-game if you will).
Date: November 18th
Rapper Riff Raff dropped his latest album Cranberry Vampire last October and is now on the Cranberry Vampire Tour scheduled to come to Rich's Billiards on Weber Road November 18th. He will be performing with Darkstreet, Rob Zilla, Michael White, and Topanga Jack. General admission starts at $20, but you can upgrade to VIP access which includes a meet and greet pass.
Date: November 20th
If you're in need of a good laugh and a fun night, actor and comedian Felipe Esparza will be headlining at the American Bank Center November 20th at 8pm. He is best known for winning comedy competition Last Comic Standing in 2010, hosting the What's Up Fool? weekly podcast on All Things Comedy Network, and for his recurring roles on Superstore and The Eric Andre Show. Tickets start at $135 for 6 people.