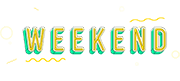 Hey y'all. Sorry I missed last week's edition: this Barbie partied a little too hard. And, I'm still recovering from the Local's List party last night. Ya girl is too old to go out on Thursdays (remind me next week that I said that). But there's a ton going on this weekend to get energized for – see what the Coastal Bend has in store: 
Friday through Sunday
We're taking the hobbits to Isengard – well, really, one of the hobbits is coming to Corpus. That's right! Sean Astin (who played Samwise Gamgee in the LOTR trilogy and the lovable Bob Newby in  'Stranger Things' – RIP) is just one of the many special guests at this year's Corpus Christi Comic Con.  Score your ticket to the fifth annual con to revel in all things geeky and wonderful. From anime to comics, photo ops and contests, there's something for everyone at this year's convention. For a full line up of artists, special guests and events, check out the official website. 
Friday and Saturday, 4 p.m.; Sunday, 3 p.m.
Water's Edge Park
This family-friendly event will feature a variety of live music artists playing each weekend at three locations on The Great Lawn at The Water's Edge, 602 S. Shoreline Boulevard. Food trucks will be onsite offering a wide variety of food for purchase. Hang out, play games, and enjoy the beautiful bay with family and friends.
NOSTALGIA NITE
Friday, 5:30 p.m.
Snapka's Drive Inn, 4760 Leopard St.
Heya daddy-o, why don't we hop in your chariot cruise down to the burger joint for some milkshakes and fries? I'm sure it'll be a nifty time. Wax nostalgic for a simpler time at Snapka's Nostalgia Nite. Check out classic hotrods and make some new friends so you won't be alone at the drive-in. 
Friday, 5:30 p.m.
House of Rock is officially legal! Celebrate the beloved venue's 18th year in downtown Corpus with a killer night of live music, featuring Piñata Protest, Jane Leo, MattMan, The Walk Offs, Up Dog, Under the Rog and Jed Craddock band. Grab your ticket here for the weekend's most rockin' party. (A little history for you: Did you know that the House of Rock used to be a morgue? Yeeeeeeep!)
Friday, 6 p.m.
Robstown
The stars at night are big and bright: Beat the heat and spend the night at the farm getting some sweet back-to-school shopping done. Check out the 100+ vendors, grab lunch from a food truck, enjoy live music, get rustic with farm animals and more at the Market at Cotton Branch Farms. 
Friday, 6:30 p.m.
Are you feeling a little downward dog? Do you feel a little more limber with some liquid help? This donation-based class is held weekly in the brew room of Nueces Brewing. Grab a cold one for some hot yoga, and we promise you, you'll feel like a happy baby in no time. 
Friday, sunset
Cole Park
Scoop up the kiddos for a Friday night feature at the Cole Park Anderson Amphitheater. The cinema series kicks off this Friday and runs through August 11. Audiences can expect a summer lineup filled with action, adventure and laughs. The films are family-friendly and closed-captioned. What's showing this week? 'DC League of Super Pets.' Follow the Bay Jammin' Concert & Cinema Series Facebook page for the full summer lineup.
Friday, 8:30 p.m.
Head down to Lazy Beach Brewing's patio for a night full of laughter brought to you by Corpus Christi comedians. Joe Hilliard hosts a slate of local talent, including Devin Benish, Danielle Torres, Brandon Dolly, Roland Spamalot and Miguelito. Sip on some adult beverages while you take in some humor at this free event. BYOC (bring your own chair).
Friday and Saturday, 7:30 p.m.; Sunday, 2:30 p.m.
Get your head in the game – or, get your butt in a theater seat to catch a showing of Disney's 'High School Musical' at the Harbor Playhouse. The fan favorite musical jumps off the screen and on to the stage. Beat the heat with the whole family with Troy, Gabriella and the whole East High crew when you snag your ticket to one of three performances this weekend. 
Friday, 7 p.m.
Mask's on: Enjoy an action-packed night of luchador wrestling at the Valencia as Gulf Coast Wrestling association presents the biggest star in wrestling, 'Pura Lucha'. There's a full roster of thrilling matches as  AAA superstar 'El Hijo de Vikingo' (say that 5 times fast) will take on 'Kommander' and many more.  Grab your tickets for general admission or ringside here.
Saturday, 6:30 a.m.
The Beacon
Greet the sun with a sun salutation on Saturday at rooftop sunrise yoga. Kick off the day early with this once-a-month all-levels yoga class. Reserve your spot for a feel good, restorative experience with energizing breath exercises and muscle relaxation. Space is limited. 
Saturday, 10 a.m.
Flex your green thumbs and pick up some plumerias at the annual plumeria sale, hosted by the Plumeria Society of South Texas. Sellers will offer rooted plumerias from their own collections.
Saturday, 11: 30 a.m.
W-O-O-F! Scamper over to the Gulf Coast Humane Society to read to adoptable animals who are waiting for their furrever homes. This free event is open to all ages.
Saturday, noon to 7 p.m.
Downtown
Bring an empty stomach and sample all the food from local food trucks at Saturday's Shoreline Food Truck Festival. Make a day of it by jamming to local musicians and shopping at local vendors. Proceeds benefit the First United Methodist Church.
Saturday, 3 p.m.
Water's Edge Park
Why so serious? Lighten up and join CorpusChristiJoker for a fun-filled day of kite flying. Bring your own kite for a field day featuring the Summertime Joker. 
Saturday, 9 p.m.
Sweat it out as San Antonio and Corpus rockers come together for a killer night of jams. No cover for this 21+ event at Black Monk Tavern, featuring Eyes Like Fire, Don't Feed the Birds, NDGO, Sloth, The Outraged and Chillkiller. 
WATER STREET FARMER'S MARKET
Sunday, 10 a.m. to 2 p.m.
Kick off your Sunday Funday by supporting local vendors and restocking your pantries with fresh veggies, and more, when you head down to the only Sunday farmer's market at Water Street Market. 
Sunday, 2 p.m.
Feeling lucky? Put up some cash at the Annex's monthly Chicken Shiz Bingo. Pick your square, and if the chickens bless your square with some shiz, you win! Easy peasy. First come, first served for tickets. A portion of the winnings will benefit Paws & Claws of the Coastal Bend.
Sunday, 5 p.m.
410 US Hwy 181, Gregory
Shop small this Sunday and treat yourself to a little Christmas in July hosted by Reely Treatz and SugarFace cosmetics. Clear your Sunday evening for a night full of shopping, fun and food trucks.
Sunday, 7 p.m.
Spill the astrology tea, sis: With Venus in retrograde and many planetary more retrogrades on the horizon, there's a lot going on energetically. I don't exactly claim to know what that means, but I'm sure you can learn about it at this monthly event at Communitea. Center yourself with a guided meditation, followed by an astrological forecast for the month. BYOFM (bring your own favorite mug). 
Sunday, 7 p.m.
Warm up your gritos as the 'King of Accordion 'Ramon Ayala takes center stage at the American Bank Center this Sunday. Get your tickets now to catch the "Tragos Amargos" singer as he makes his stop in Corpus Christi during his USA tour.
Hey besties! Have you got the deets on an event you'd think we'd be interested in? Email righton@rightoncorpus.com and diandraspicak@gmail.com. Follow us on Facebook and Instagram @rightoncorpus, and DM us there, too! We're always looking for new things around the Coastal Bend.