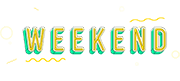 Summer's winding down, y'all, and school's on the horizon even if the temps might not be on board. Before you return the books or the kiddos hit those desks, enjoy the last remnants of summer with these fun things around the Coastal Bend: 
Friday and Saturday, 4 p.m.; Sunday, 3 p.m.
Water's Edge Park
This family-friendly event will feature a variety of live music artists playing each weekend at three locations on The Great Lawn at The Water's Edge, 602 S. Shoreline Boulevard. Food trucks will be onsite offering a wide variety of food for purchase. Hang out, play games, and enjoy the beautiful bay with family and friends.
Friday, 5 p.m.
Downtown
It's the first Friday of the month, so you know what that means: ARTWALK! Head downtown and catch your favorite local vendors and artisans, groove to live music, and nosh on delicious meals from the coolest food trucks. The event spans nearly all of downtown from Lomax Street to Artesian Park, so there's fun for the whole crew. 
AUGUST EXHIBIT OPENING
Friday, 5 p.m.
Stroll over to the Art Center of Corpus Christi during Art Walk for the opening of their August exhibits. They include the 20th annual Barry Brown Clay Studio group show, Ron Wilson & Randy Brodnax: Roadrunner Ceramics and the Nexus Art Collective. Admission to the Art Center is free. 
Friday, 10 a.m. to 9 p.m.
First Friday also means free admission all day to the Art Museum, presented by Frost Bank! Grab the whole family to take in the rotating exhibits on display. With extended hours, there's no excuse not to embrace your inner Warhol or Picasso and find your way to the AMST. Bonus: hit the AMST outreach table at Artwalk for giveaways and art activities. (I mean, who doesn't love free things?!)
Friday, 6:30 p.m.
Join K Space Contemporary as it unveils the Summer Mural Arts Program's new public mural, "I Saw Diego at the Washateria," located on the backside of the Law Office of Scott M. Ellison, during this month's ArtWalk. Local teen artists, led by Mayra Zamora and Monica Marie Garcira, created the mural based on local artist Jimmy Pena's design over a six-week period. It features a surreal scene of famed artists Diego Rivera and Frida Kahlo doing their laundry with characters from their artwork in a washateria. 
Friday, sunset
Cole Park
Scoop up the kiddos for the penultimate Friday night feature at the Cole Park Anderson Amphitheater. The cinema series kicks off this Friday and runs through August 11. Audiences can expect a summer lineup filled with action, adventure and laughs. The films are family-friendly and closed-captioned. What's showing this week? 'Lyle, Lyle, Crocodile.' Follow the Bay Jammin' Concert & Cinema Series Facebook page for the full summer lineup.
Friday, 6:30 p.m.
N.O. Simmons Park, Ingleside
Dance the night away to SteelWater Band at Music in the Park. Be sure to bring a lawn chair and an appetite: food trucks and Kona Ice will set up for a night full of fun at sundown. 
Friday, 7 p.m.
Northshore Country Club
Kick your weekend off with a night full of laughter at the Northshore Comedy Club. Every month, a new comic will take to the stage to delight and entertain. This Friday join Javi Luna, winner of the 2012 Last Texan Standing comedy contest, Funniest in South Texas finalist and Funniest in Corpus Christi title holder. Luna, a founding member of Vatos Locos of Comedy, has performed alongside Paul Rodriguez and toured with comedic rapper Chingo Bling. Score your tickets here. 
Friday, 8 p.m.
It's not a phase, Mom! I'm just a girl in the misery business. Belt out all your feelings at Emo Night Karaoke – with a live band to back you up. Tonight's the night I will fall for karaoke over again: don't make me change my mind. Grab your tickets now for the all-age event. Check out the setlist here (brb, saving this playlist to my Spotify favorites). 
NEW PLACES DOWNTOWN
Headed downtown for ArtWalk on Friday? Stop by downtown's newest karaoke offering: Old Kress Live. Both Friday and Saturday nights will showcase the newest venue with some piano sing-along fun. Old Kress Live is located right next door to Mully's, and you can walk in between both bars from inside. Piano not your jam? Check out the soft opening for Full Send BBQ, located on Taylor Street right next to the Gold Fish, on Saturday at 7 p.m. Bring your appetite for delectable, mouthwatering plates of brisket, turkey, and sausage. (Our pick? The brisket mac-and-cheese bowl. Trust me, you'll love it.) 
Saturday, 7:50 a.m.
Alamo Drafthouse
Cruise over to the Alamo Drafthouse for a Saturday morning jaunt around Corpus Christi. The route starts at Alamo Drafthouse and winds its way through the city and Portland to McCampbell Airport for breakfast. Pack up the fam in your favorite vehicle for a fun ride.
Saturday, 8 a.m.
Get into the drift of things with Drift Corpus on Saturday. Register to join for a day of drifting on the island through CashApp or Paypal. No driver's cap, as Saturday's event is not a competition, but there's some drift games scheduled. Find out more information on Facebook. Mufflers enforced.
Saturday, 8 p.m.
Various locations
Kids 12 and under can receive a free, official Hot Z95 Backpack – and four lucky kiddos will win a brand-new iPad. Stop by the following four locations on Saturday for Hot Z95's, partnered with Whataburger, for their annual Back 2 School Backpack and iPad Giveaway: 7702 SPID, from 8-10 a.m.; 7434 S. Staples, from 11 a.m.to 1 p.m.; 2018 S. Staples, from 2-4 p.m.; and 2402 SPID, from 5-7 p.m. Fifty backpacks and one iPad per location. One entry per child and parents/guardians must be present to register. (And, of course, you must be present to win.)
Saturday, 9 a.m. to 4 p.m.
Heritage Park
Still back-to-school shopping? Score some goodies to make the return to the halls a little easier at the monthly installment of Heritage Park Market Days. This family- and pet-friendly market has something for everyone! 
Saturday, 10 a.m.
Gear up for the school year, and beat the heat, while learning about beach and water safety with your kiddos at La Palmera. Receive a backpack or lunchbox to start the school year off in style while participating in fun activities (and even win some prizes).
Saturday, 11 a.m.
The Ski Canals
Float on down to the ski canals for a day of live music on the water. Pull up your boat, anchor down and party all day – with all your friends and local bands. Summer's not over yet! 
Saturday, noon
Tap into your creative side at Lazy Beach. For $30, join featured artist Kai Davis for a painting class. Ticket price includes all supplies needed and a pint of beer, soda, or Root Beer. 
Saturday, noon
See summer off in style: Grab a drink and shop 'til you drop at Flanagan's Southside on Saturday. Treat yourself to some goodies from local vendors while you sip on an adult beverage. 
Saturday, 8 p.m.
Warm up your vocal cords for a night of music and laughter with Russell Boyd at a Singalong Piano Bar show. Sing along to all your favorite songs, complete with comedic commentary from Boyd. Come prepared with a list of your favorite tunes, as it's an all-request show. General admission starts at $15 or reserve a premium table. 
WATER STREET FARMER'S MARKET
Sunday, 10 a.m. to 2 p.m.
Kick off your Sunday Funday by supporting local vendors and restocking your pantries with fresh veggies, and more, when you head down to the only Sunday farmer's market at Water Street Market.
Sunday, 11 a.m.
Kick off your Sunday Funday with a dose of fabulousness: join Gemini B York and a star-studded lineup for a Good Luck Brunch at House of Rock. Buffet starts at 11 a.m. and is included in the price of a table. Not hungry? Enjoy the show with your general admission ticket.
Sunday, noon to 6 p.m.
Shop 'til ya drop at this month's installment of market day at the Bluff's Landing. The market highlights local vendors and creatives, so spend your Sunday funday supporting and shopping local! 
Hey besties! Have you got the deets on an event you'd think we'd be interested in? Email righton@rightoncorpus.com and diandraspicak@gmail.com. Follow us on Facebook and Instagram @rightoncorpus, and DM us there, too! We're always looking for new things around the Coastal Bend.