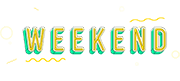 School's back in session! I wish I could say that that's the reason I'm late with this weekend's round-up of events, but as your token childless-and-single events writer, that's just not the case. It's just who I am as a person. Things I'm excited about this weekend? The Perseid meteor shower peaks with its dazzling display of galactic fireworks. Head out somewhere with little-to-no light pollution (say, somewhere like Padre Island National Seashore), kick back and watch a starry show. Still want to go out on the town? Here's a carefully crafted list of things to do this weekend:
Friday and Saturday, 4 p.m.; Sunday, 3 p.m.
Water's Edge Park
This family-friendly event will feature a variety of live music artists playing each weekend at three locations on The Great Lawn at The Water's Edge, 602 S. Shoreline Boulevard. Food trucks will be onsite offering a wide variety of food for purchase. Hang out, play games, and enjoy the beautiful bay with family and friends.
Friday, 9 p.m.
Put your karaoke skills to the test and win some prizes at Gameshow Karaoke! Hand me the mic and move over Jimmy Fallon; I'm all about sangin' my way to the top. Contestants will sing a song of their choice from wherever the roulette wheel lands; impress the audience and move up the ranks. Competition starts at 10 p.m. sharp, so get to House of Rock early to sign up! Did we mention the cash prizes?
Friday, 9 p.m.
Look up to the skies this weekend and embark on an out-of-this-world journey. The Perseid meteor shower will light up the skies as Mercury gears to go retrograde again  – and that's just one bit of what's happening in the great beyond. While astrology might not be everyone's bag, aspiring astronomers can learn about the cosmos, constellations and more with a park ranger at Lake Corpus Christi State Park this Friday. 
Saturday, 7:30 a.m.
Lazy Beach Brewing
Just because school's started, it doesn't mean that summer's over. Strap on your running shoes and run away from those school day scaries at Tri To Triumph's fourth annual Summer Sun Fun Run. What'll you win? Bragging rights, first and foremost; age group awards for the top three finishers in all categories; and shirts and medals for all finishers. Dress to impress for the best dressed contest and stick around after crossing the finish line for a post-run brunch and a limited edition beverage at Lazy Beach Cafe. Register here. 
Saturday, 9 a.m.
5800 Everhart Road
Stock up your pantry with local fruits, veggies and more at the Corpus Christi Southside Farmers' market. This weekly market is held rain or shine in the Market shopping center at 5800 Everhart Rd. 
Saturday, 10 a.m. to 6 p.m.
Rockport
Already searching for a school year getaway? Hop in the car for a quick day trip to Rockport. Every second Saturday, take a stroll through the town's downtown for an 'al fresco' art experience. Shop local art and handmade goods, enjoy live music, and nosh on coastal cuisine while you meander. Not bad for a quick escape.
Saturday, 10 a.m.
Bell'Aroma Café
Networking doesn't stop, so why should you? Join the Hispanic Women's Network of Texas for a cup of coffee at Café con Leche, a casual networking series. Saturday's event features writer, scholar, translator and activist Dr. Rossy Evelin Lima. Reserve your spot now for this free event. 
Saturday, 10 a.m. to 5 p.m. and Sunday, 10 a.m. to 4 p.m.
Richard M. Borchard Fairgrounds, Robstown 
Three words: Exotic, pet, show. I'm sold. Find your newest scaly or furry family member, or stock up on supplies for your exotic babies at one of the nearly 200 tables. Or, window shop if you're like me (I desperately want to snuggle EVERY ANIMAL – yes, even the ones that have antennae). Tickets available at the door. 
Saturday, 11 a.m.
Get ready to rock, errr, shop at this installment of the Rock N Roll flea market. Snag that rockin' merch from vinyls and CDs to tees, and everything else you need to add to your collection. Stop by House of Rock on Saturday to shop small and support local vendors – what could be more metal than that?
Saturday, 4 p.m.
Does ping pong come very natural to you? Do you play it all the time? Do you play ping pong so much, you even play ping pong in your sleep? If you answered yes to all of those questions, you're probably Forrest Gump (and the undisputed King of Pong). Claim your crown this Saturday at the Annex's King of Pong tournament. Dress to impress in your best retro table tennis digs (with prizes for the top male and female 'fits.) Just don't forget your Flexolite ping pong paddle!
Saturday, 8 p.m.
Ingleside City Pool
Now that school's back in session, let's celebrate with a pool party! Grab your towels and glow sticks for the second annual Back To School Bash at the Ingleside City Pool on Saturday. Hit the pool just one more time before you have to hit those books. 
Saturday, 9 p.m.
Baila! Baila esta cumbia! Tropicoso returns to House of Rock this Saturday – and you won't want to miss ringin' in the school year with this ultimate dance party.  Tickets are $10 each to rock out with Peligrosa.
WATER STREET FARMER'S MARKET
Sunday, 10 a.m. to 2 p.m.
Kick off your Sunday Funday by supporting local vendors and restocking your pantries with fresh veggies, and more, when you head down to the only Sunday farmer's market at Water Street Market.  
Hey besties! Have you got the deets on an event you'd think we'd be interested in? Email righton@rightoncorpus.com and diandraspicak@gmail.com. Follow us on Facebook and Instagram @rightoncorpus, and DM us there, too! We're always looking for new things around the Coastal Bend.