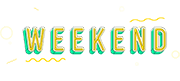 I sincerely apologize, y'all: I missed last week's installment. I don't even have that great of an excuse. I just forgot. I looked at the clock while working one day and realized, "Dang it! It's 4 p.m. on Friday!" I can't even blame it on Tropical Storm Harold. We had a good streak goin' y'all, so let's revive it with a look at what fun we can get into this weekend around the Coastal Bend:
Friday and Saturday, 4 p.m.; Sunday, 3 p.m.
Water's Edge Park
This family-friendly event will feature a variety of live music artists playing each weekend at three locations on The Great Lawn at The Water's Edge, 602 S. Shoreline Boulevard. Food trucks will be onsite offering a wide variety of food for purchase. Hang out, play games, and enjoy the beautiful bay with family and friends. This is the penultimate event, so if you haven't made it out yet — you have this weekend and next to enjoy! 
Friday, 5:30 p.m.
Snapka's Drive Inn, 4760 Leopard St.
Heya daddy-o, why don't we hop in your chariot cruise down to the burger joint for some milkshakes and fries? I'm sure it'll be a nifty time. Wax nostalgic for a simpler time at Snapka's Nostalgia Nite. Check out classic hotrods and make some new friends so you won't be alone at the drive-in. 
Friday, 6:30 p.m.
Date night feeling a little stale? Take your tastebuds on a food and wine journey with Chef Francesco and Sommelier Corey at Bellino's. The menu features delectable dishes paired with luscious wines for $85 per person. Make your reservations online or call 361-814-8998, specify wine dinner. Cin cin! 
HOT YOGA, COLD BEER
Friday, 6:30 p.m.
Are you feeling a little downward dog? Mercury and Venus both in retrograde have you misaligned? Do you feel a little more limber with some liquid help? This donation-based class is held weekly in the brew room of Nueces Brewing. Grab a cold one for some hot yoga, and we promise you, you'll feel like a happy baby in no time. 
Friday, 8 p.m.
Break out those bell bottoms, strap on your boogie shoes and dance your way to House of Rock for an all vinyl set by DJ JELLOxSHOT. Hustle and groove to the best funk, soul and dance music from the 70's. 
Friday, 9 p.m.
Grab a slice with a side of laughter at Sal's Bronx Pizza as comedian Josh Cabaza delivers the jokes. Catch the Texas native for one night only by grabbing your tickets here. Cabaza, founder of the Comedy Frequency podcast network, recently released his YouTube comedy special "Toys for Sale." You can catch him weekly on the Willful Ignorance podcast.
Friday, 11 p.m.
Spend your night outside laughing along to Texas comedians from Houston, San Antonio and Corpus Christi at the third installment of Blakeythecomic's Hash Bash series. The outdoor event is BYOB and features vendors and a food truck. 
Saturday, 9 a.m.
5800 Everhart Road
Stock up your pantry with local fruits, veggies, and more at the Corpus Christi Southside Farmers' Market. This weekly market is held rain or shine in the Market shopping center at 5800 Everhart Rd. 
Saturday, 10 and 11 a.m.
Ever wanted to learn how to make those sticky, sweet, delicious pillows of mochi? Now here's your chance! Sign up for the Texas State Museum of Asian Cultures' class and you'll be a pro in no time.
Saturday, 11 a.m.
Gather up the kiddos, throw on your smocks (or clothes you're not afraid to get dirty) and head down to the Art Center downtown for some quality, creative, family time. All ages are welcome to this free weekend event – but kids 8 and under may need help from mom and dad. First come, first served.
Saturday, 4 p.m.
Embrace your inner Mr. Miyagi: Head over to Nueces Brewing to learn the ancient Japanese art of bonsai. Join local bonsai artist Gilbert Cantu for a cold one as he teaches you all about potting, trimming and maintaining a bonsai tree in sweltering South Texas. Included in your $70 ticket: a pre-trained Dwarf Jade bonsai tree, bonsai pot, soil, fertilizer, accent plant and rock, trimming shears, Bonsai sticker, care sheet, and, of course, one beer. 
Saturday, 7 p.m.
Catch standup comedian, actor Felipe Esparza this Saturday as the 2010 winner of NBC's "Last Comic Standing" takes the stage at American bank Center. With three standup specials under his belt, Esparza has made the jump to TV and film – including "Superstore," "The Eric Andre Show," and "Gentefied." Score your tickets for a night of hilarity here.
WATER STREET FARMER'S MARKET
Sunday, 10 a.m. to 2 p.m.
Kick off your Sunday Funday by supporting local vendors and restocking your pantries with fresh veggies, and more, when you head down to the only Sunday farmer's market at Water Street Market. 
Sunday, 2 p.m.
Feeling lucky? Put up some cash at the Annex's monthly Chicken Shiz Bingo. Pick your square, and if the chickens bless your square with some shiz, you win! Easy peasy. First come, first served for tickets. A portion of the winnings will benefit Paws & Claws of the Coastal Bend.
Sunday, 7 p.m.
Spill the astrology tea, sis: With Mercury and Venus in retrograde and many planetary more retrogrades on the horizon, there's a lot going on energetically. I don't exactly claim to know what that means, but I'm sure you can learn about it at this monthly event by MagiaBella's Witchy Things at Communitea. Center yourself with a guided meditation, followed by an astrological forecast for the month. BYOFM (bring your own favorite mug). 
Hey besties! Have you got the deets on an event you'd think we'd be interested in? Email righton@rightoncorpus.com and diandraspicak@gmail.com. Follow us on Facebook and Instagram @rightoncorpus, and DM us there, too! We're always looking for new things around the Coastal Bend.