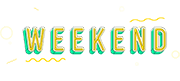 Blame it on the six planets in retrograde, including our favorite Mercury: I'm late, once again. Don't let the pull of this week's super blue moon get to you, too! OK, OK, astrology doom and gloom aside, here's what's happening this Labor Day weekend around the Coastal Bend:
MUSIC WALK
Friday, 5 p.m.
Downtown 
Calling all music lovers: Corpus Christi has officially garnered the title of a music-friendly city (as declared by the Texas Music Office). So, this month's Art Walk has gone to the musicians! Head downtown for your fill of music, local vendors, food and fun, with block parties on nearly every corner. With 14 outdoor stages, six downtown music venues, more than 100 pop-up vendors, and your favorite food trucks, this event is sure to bring the beat this weekend. 
Friday, 5 p.m.
Dance on over to the Art Center of Corpus Christi during Art, uh I mean, Music Walk for the opening of their September exhibits. Exhibits include Independents 2023, Corpus Christi League for Fine Art Photography and Bay Area Art League. Admission to the Art Center is free. 
Friday, 10 a.m. to 9 p.m.
First Friday also means free admission all day to the Art Museum, presented by Frost Bank! Grab the whole family to take in the rotating exhibits on display. With extended hours, there's no excuse not to embrace your inner Warhol or Picasso and find your way to the AMST. Bonus: hit the AMST outreach table at Art Walk for giveaways and art activities. (I mean, who doesn't love free things?!)
Friday, 6 p.m.
Cruise over to The Annex during Music Walk for even more live music, Hurb's Burgers and classic cars.
Friday and Saturday, 4 p.m.; Sunday, 3 p.m.
Water's Edge Park
Looking for something to do this three-day weekend? This family-friendly event will feature a variety of live music artists playing each weekend at three locations on The Great Lawn at The Water's Edge, 602 S. Shoreline Boulevard. Food trucks will be onsite offering a wide variety of food for purchase. Hang out, play games, and enjoy the beautiful bay with family and friends. Missed out all summer long? This is your last chance to get into the summer series action! 
Friday through Sunday
Save a life this Labor Day weekend by donating to the Coastal Bend Blood Center – and get a sweet treat in return. Donors will receive a limited edition (in your favorite Texas college team colors: maroon or orange – sorry not-Aggie or Longhorn fans), a voucher for a free po'boy at Nolan's Restaurant, a pack of M&M's and a chance to win a Valero Fuel Card. Reserve your appointment now. 
Friday, 7 p.m.
OK, I get it: it's still hot outside. Stay cool Friday night and catch comedian Jason Banks at Mesquite Street Southside. The veteran comedian, from Columbus, Ohio, has a huge following on TikTok – with more than 9 million followers and 1 billion views. The content creator, whose viral skits follow the misadventures of his fictional son Derek and friends (played by Banks), has won numerous competitions – including the "Funniest Person in Columbus Contest" – and has appeared on Laff Mobb's Laff Tracks on TruTV. Grab your tickets here. 
Friday, 9 p.m.
You can dance if you want to at the Spazmatics. You can leave your friends behind – because oh, you just want to dance with somebody. (Bet you didn't think I'd take it there, huh? But, I promise it'll be more fun with friends.) The totally rad party returns for its monthly installment at Brewster's Street Icehouse Downtown. Get your tickets now.
Saturday, 9 a.m.
Padre Island
Race to the finish this Labor Day weekend as Catch the Cure presents the 13th annual Paddle for Parkinson's. Meet up at the North Padre Island Gypsy Park boat ramp at 9 a.m. on Saturday to participate in the 2.5-mile race to the Padre Island Yacht Club and back. Kayakers, paddleboarders or any one manually propelling a watercraft can participate. Fancy yourself a landlubber? Join in for live music and barbecue. Find more information here. 
Saturday, 9 a.m.
810 Houston St., Portland
Shop small and local at the Portland Farmer's market this Saturday. Find everything you need – and more! – from local vendors hawking homemade and handcrafted products. 
Saturday, 9 a.m.
5800 Everhart Road
Stock up your pantry with local fruits, veggies and more at the Corpus Christi Southside Farmers' market. This weekly market is held rain or shine in the Market shopping center at 5800 Everhart Rd. 
HERITAGE PARK MARKET DAYS
Saturday, 9 a.m. to 4 p.m.
Heritage Park
Score some goodies to make the return to the halls a little easier at the monthly installment of Heritage Park Market Days. This family- and pet-friendly market has something for everyone! 
WATER STREET FARMER'S MARKET
Sunday, 10 a.m. to 2 p.m.
Kick off your Sunday Funday by supporting local vendors and restocking your pantries with fresh veggies, and more, when you head down to the only Sunday farmer's market at Water Street Market. 
Sunday, 1 p.m.
See local filmmaker's efforts light up the silverscreen this Sunday with the Corpus Christi Seven Day film showcase. Grab some popcorn, settle in and celebrate local talent as filmmaker's work – all written, shot and edited within seven days – is showcased on the big screen at Alamo Drafthouse. 
Sunday, 5 p.m.
Garden of Grace
I may not have the greenest thumb, but that doesn't stop me from wanting, like, literally every plant. Now's the time to get started on those fall gardens, so stop by the Gardens of Grace (managed by Grow Local South Texas) to swap plant starts, seeds and cuttings – or, if you're a beginning gardener, see what you can collect. 
Hey besties! Have you got the deets on an event you'd think we'd be interested in? Email righton@rightoncorpus.com and diandraspicak@gmail.com. Follow us on Facebook and Instagram @rightoncorpus, and DM us there, too! We're always looking for new things around the Coastal Bend.