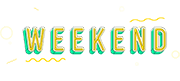 Anyone else feeling really slow and exhausted, or is it just me? I've felt like I've been floating outside of my body this week. It might just be allergies, and let's hope that's what it is. Hopefully, y'all are nice and healthy and COVID-free. I'm about to chug some vitamin C, because here are all the fun things I want to get up to this weekend: 
Friday, 4 p.m. to midnight.; and Saturday, 8 a.m. to midnight
Get ready for a knee-slapping, toe-tapping, hoe down of a weekend with the Sinton Fiddler's Fest. Pack up the whole family for the barbecue cook-off, fiddle contest, car show and cornhole tournament. And, of course, a fiddler's fest has got your live music needs covered. Find out more information, including featured acts, here.
HOT YOGA, COLD BEER
Friday, 6:30 p.m.
Are you feeling a little downward dog? Mercury in the microwave got your chakras all out of alignment? Do you feel a little more limber with some liquid help? This donation-based class is held weekly in the brew room of Nueces Brewing. Grab a cold one for some hot yoga, and we promise you, you'll feel like a happy baby in no time. 
Friday, 8 p.m.
Kick your weekend off with one of the funniest and most recognizable standup comics on the circuit today: Rob Schnieder. Schneider, an award-winning SNL alum and TV and film star, is best known for his starring roles in 'Duece Bigalow: Male Gigolo,' 'Men Behaving Badly,' 'The Hot Chick,' and more. Am I showing my age in that I remember growing up with these movies? Grab your ticket now. 
Friday through Sunday, 1- 10 p.m.
Emerald Beach Hotel
Itching for some new ink or a piercing? Head over to the second annual Golden Wave Tattoo Expo, sponsored by Ink Masters. The weekend features live tattooing by more than 150 award-winning tattoo artists. $20 gets you in the door at the Emerald Beach Hotel, where you can find artists who can help you with whatever style of ink you want – from realistic to traditional, black and gray to color, or whatever your heart desires. You don't want to miss the up to $1,200 in free tattoo giveaways, either! 
SOUTHSIDE FARMERS' MARKET
Saturday, 9 a.m.
5800 Everhart Road
Stock up your pantry with local fruits, veggies and more at the Corpus Christi Southside Farmers' market. This weekly market is held rain or shine in the Market shopping center at 5800 Everhart Rd. 
Saturday, 9 a.m.
Take advantage of living in the birdiest city in the country and discover the feathered friends we have right in our backyard. Meet at the Learning Center porch to participate in this free, family-friendly program. Binoculars and field guides are available for loan on a first come, first served basis. 
Saturday, 10 a.m. to 6 p.m.
Rockport
Need to get away for a bit? Hop in the car for a quick day trip to Rockport. Every second Saturday, take a stroll through the town's downtown for an 'al fresco' art experience. Shop local art and handmade goods, enjoy live music, and nosh on coastal cuisine while you meander. Not bad for a quick escape.
Saturday, 10:30 a.m.
Let your aspiring Picasso, Davinci or Monet get their hands dirty every second Saturday with a class devoted to expanding their artistic ambitions. Children from kinder age to 12-years-old can enjoy an hour-and-half-long studio art class exploring a variety of art media and techniques like drawing, painting, sculpture and more. Prices vary depending on art activity. This month's offering: Will you Willhemi with me? 
Saturday, 11 a.m.
Get ready to rock, errr, shop at this installment of the Rock N Roll flea market. Snag that rockin' merch from vinyls and CDs to tees, and everything else you need to add to your collection. Stop by House of Rock on Saturday to shop small and support local vendors – what could be more metal than that?
Saturday, 4 p.m.
Does ping pong come very natural to you? Do you play it all the time? Do you play ping pong so much, that you even play ping pong in your sleep? If you answered yes to all of those questions, you're probably Forrest Gump (and the undisputed King of Pong). Claim your crown this Saturday at the Annex's King of Pong tournament. Dress to impress in your best retro table tennis digs (with prizes for the top male and female 'fits.) Just don't forget your Flexolite ping pong paddle!
Saturday, 6 p.m.
Sake: Do you ever order this outside of a trip to your favorite sushi restaurant? Interested in learning more about the history of this rice wine – or, interested in tasting different ones? Sign up for the Texas State Museum of Asian Cultures' class to take your palate on a trip to Japan. Seating is limited, so hurry up and reserve your spot for $20. You even get to take home a sake cup as a memento. 
Saturday, 8 p.m.
Get transported Into the Spider-Verse with this national tour's stop in Corpus. Experience the box-office hit 'Spider-Man: Into the Spider-Verse' with a live orchestra, band and turntables. Find out more about the tour here. 
WATER STREET FARMER'S MARKET
Sunday, 10 a.m. to 2 p.m.
Kick off your Sunday Funday by supporting local vendors and restocking your pantries with fresh veggies, and more, when you head down to the only Sunday farmer's market at Water Street Market.  
Hey besties! Have you got the deets on an event you'd think we'd be interested in? Email righton@rightoncorpus.com and diandraspicak@gmail.com. Follow us on Facebook and Instagram @rightoncorpus, and DM us there, too! We're always looking for new things around the Coastal Bend.