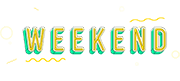 Hey friends! I know, I know: another week, another late list from me. I promise I'll start getting these out earlier soon – cross my heart, hope to die, scout's honor, and all that. Did you take advantage of the "cool" front this week? And, good news: there's thunderstorms in the forecast for Saturday. However, don't let that keep you inside this weekend! There's plenty to do around the Coastal Bend as we gear up for the autumnal equinox next week: 
Friday, 5:30 p.m.
Superior HealthPlan invites Corpus Christi families to a sensory-friendly screening fit for the whole family, at no cost for attendees. The auditorium will be dedicated to guests and their families affected by autism and sensory processing disorders. The showing features brightened light levels, reduced volume and room for guest interaction and movement. Find more information here. 
Friday, 5:30 p.m.
PAAC and Corpus Christi Harley-Davidson have joined together again to celebrate our favorite furry friends. Grab a free swag bag, meet adoptable pups and bring your pup for a free microchipping by Corpus Christi Animal Care Services. Come hungry to enjoy a Frito pie bar, complete with all the fixings.
Friday, 6 p.m.
Celebrate the rich, vibrant Mexican culture at this free family festival presented by the Westside Business Association. Enjoy the musical stylings of mariachis and tap your feet along with the folklorico dancers. Jam along, or kick up your own feet, to live bands or bring a lawn chair to kick back and relax. Treat yourself at the artisan and vendor booths before grabbing something from the food truck. Beer and wine available for purchase (no outside food or drink allowed).
HOT YOGA, COLD BEER
Friday, 6:30 p.m.
Are you feeling a little downward dog? All those planets in retrograde got your chakras all out of alignment? Do you feel a little more limber with some liquid help? This donation-based class is held weekly in the brew room of Nueces Brewing. Grab a cold one for some hot yoga, and we promise you, you'll feel like a happy baby in no time. 
Friday, 9:30 p.m.
Channel your best Tom Selleck and grab your Hawaiian shirts for this months "80's with the Ladies" extravaganza at Rockits. Dance the night away in your best Magnum P.I.-inspired outfit. Mustache not needed – but there will be some free 'staches for pictures, "lovingly hand cut" by Corpus' own 80's cover band 8-Bit Serenade. Sip on some Hawaiian-themed drink specials, and donate to the disaster relief efforts on Maui. No cover charge, but you can reserve a premium table. 
SOUTHSIDE FARMERS' MARKET
Saturday, 9 a.m.
5800 Everhart Road
Stock up your pantry with local fruits, veggies and more at the Corpus Christi Southside Farmers' market. This weekly market is held rain or shine in the Market shopping center at 5800 Everhart Rd. 
Saturday, 10 and 11 a.m.
Roll up to the Texas State Museum of Asian Cultures to try your hand at making sushi. I don't know about you, but sushi is one of my top five favorite things to eat … so this is a $10 class I wouldn't want to miss! Find more information, including sign ups for each class, on the Facebook event. 
Saturday, 1 p.m.
Grab the whole family for a special event, Celebrating Cultural Identities, at the Art Museum. Jam out to live music, participate in art activities, and go on a scavenger hunt at this shindig, complete with giveaways and special guests. The best part? Family days are always free to the public, thanks in part to Rally Credit Union.
Saturday, 2 p.m.
Kick off Hispanic Heritage Month with a special "Drive In" movie at the library. Festivities begin at 2 p.m., and the movie will be screened at 3 p.m. Kids can decorate their own car and get their face painted by Lily Padz — and more! Just don't talk about Bruno. 
Saturday, 7 p.m.
Not afraid of things that go bump in the night? Think you've got what it takes to be a ghost hunter? Look no further than our very own Blue Ghost. Participate in this overnight experience aboard the USS Lexington Museum to hunt for the supernatural. Explore the floating museum on a tour of six different "hot spots." If you're brave enough, grab your ticket now – overnight participants get their own berthing compartment, continental breakfast and a chance to tour the ship in daylight the next day. Get your tickets now, if you dare. 
Saturday, 8:30 p.m.
Break out those platforms, honey, honey, because it's time to boogie-oogie-oogie all night at House of Rock's Gimme Gimme Disco. Take a chance to embrace your inner dancing queen (or king) while the DJs spin all of the ABBA hits you know and love (plus groove out to all the best disco jams of the 70's and 80's by The BeeGees, Donna Summer, Cher and more). Does your mother know you'll be out? Grab yourself (and her!) a ticket here. 
WATER STREET FARMER'S MARKET
Sunday, 10 a.m. to 2 p.m.
Kick off your Sunday Funday by supporting local vendors and restocking your pantries with fresh veggies, and more, when you head down to the only Sunday farmer's market at Water Street Market.  
SUNDAY FOOTBALL
Sunday, noon
Looking for a place to catch the whole Sunday football ticket? Rockit's will now open on Sundays to bring you all the gridiron action from the NFL. Add them to your roster of places to grab a cold one while watching America's Team, the Texans or whoever your root for take the field. 
Sunday, noon
Mercury has finally stationed direct, but that doesn't mean you can rest on your laurels! Make like the The Fool tarot card, and take that first step: Get your chakras realigned, have your tarot cards read and pick up some spiritual items at the Angel Light Psychic and Healing Fair. Grab a drink from the cash bar, open up your third eye and raise your vibrations at this free event Sunday.
Hey besties! Have you got the deets on an event you'd think we'd be interested in? Email righton@rightoncorpus.com and diandraspicak@gmail.com. Follow us on Facebook and Instagram @rightoncorpus, and DM us there, too! We're always looking for new things around the Coastal Bend.