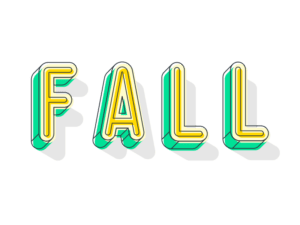 It's fall, y'all! Or should we say "fall"? We're all eagerly anticipating cooler temperatures and the advent of festival season in the Coastal Bend. Make like a tree and leaf …. room in your schedules for all the exciting, autumnal events on the horizon. Look to the skies in October for an annular solar eclipse, plan your 'fits for the annual Dia de Los Muertos festival, and stock up on pumpkin spice and everything nice at fall markets. Here's what you can look forward to this upcoming season:
FESTIVAL SEASON

As the nights get longer and the temperatures get cooler, we know what that means in Corpus Christi: festival season! There's something for everyone happening nearly every weekend in the autumn. Check out some of these:

Sept. 30
Prost! Lift up your steins – it's time to celebrate Oktoberfest. Polka over to Nueces Brewing to partake in all things beer-related to pay homage to that amber gold. Start training now to compete in the stein-holding competition (or so that you can pace yourself with all the delectable brews at Nueces). Break out the lederhosen, but be sure to let out the seams so you can eat all the brats you want: this is one partei you won't want to miss. 
Sept. 29 – Oct. 1
Hazel Bazemore County Park
It's no surprise that the biridiest city in the country has a whole festival devoted to hawk migration. This free, family-friendly festival by Corpus Christi HawkWatch features free activities. Learn how to identify raptors and pick up some sweet swag.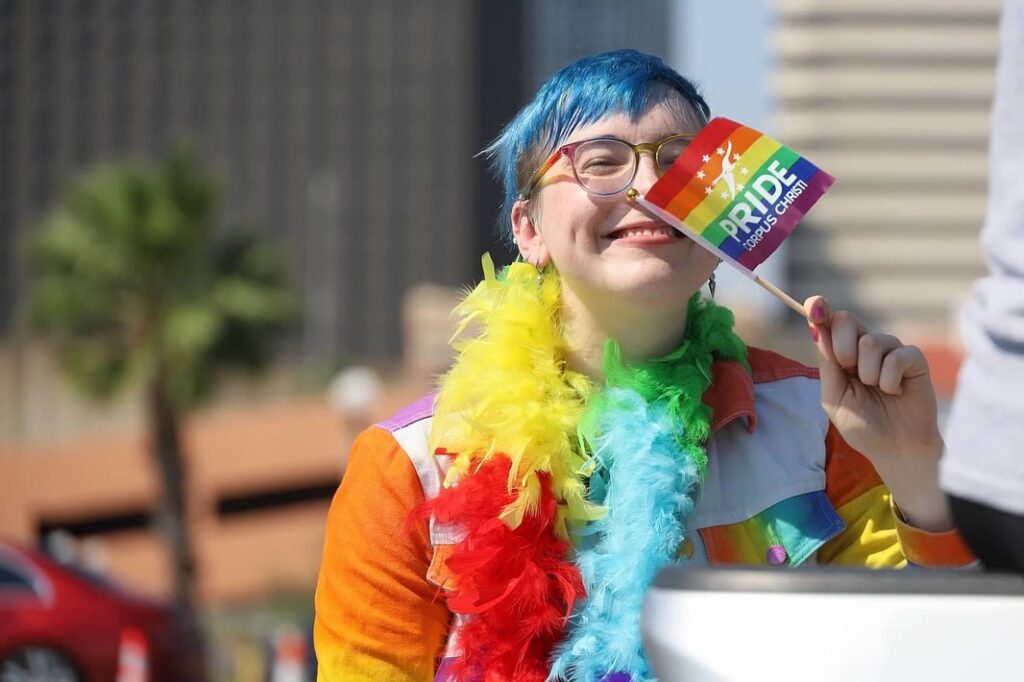 Oct. 7
Downtown Corpus Christi
Don your most colorful rainbow outfits and take to the streets to proclaim your PRIDE, whether you're part of the LGBTQIA+ community or an ally. The family-free and inclusive event starts at the Corpus Christi Art Center at 3 p.m. and marches down the bayfront, ending at a block party for everyone. 

Oct. 20-22
Heritage Park
The biggest, longest-running jazz festival in the world is back: head over to Heritage Park for the 62nd Texas Jazzfest. Catch multiple toe-tapping acts on three stages over three days at this free festival. Acts include Left Hand Devil, Europa, and a host of more talented musicians from the Coastal Bend and beyond. 
Oct. 14
Downtown Corpus Christi
Celebrate all the best food trucks Corpus Christi has to offer at the fourth annual food truck festival. Bring an empty stomach to nosh on delectable plates from mini tacos to corn cups, hamburgers to hot dogs, rice bowls to … well, you get the picture.
Oct. 14
Heritage Park
Who says eating healthy can't be delicious? Not me! Celebrate healthy living and eating at the Corpus Christi VegFest. Veg out on plant-based dishes while learning about environmental sustainability at this free event at Heritage Park.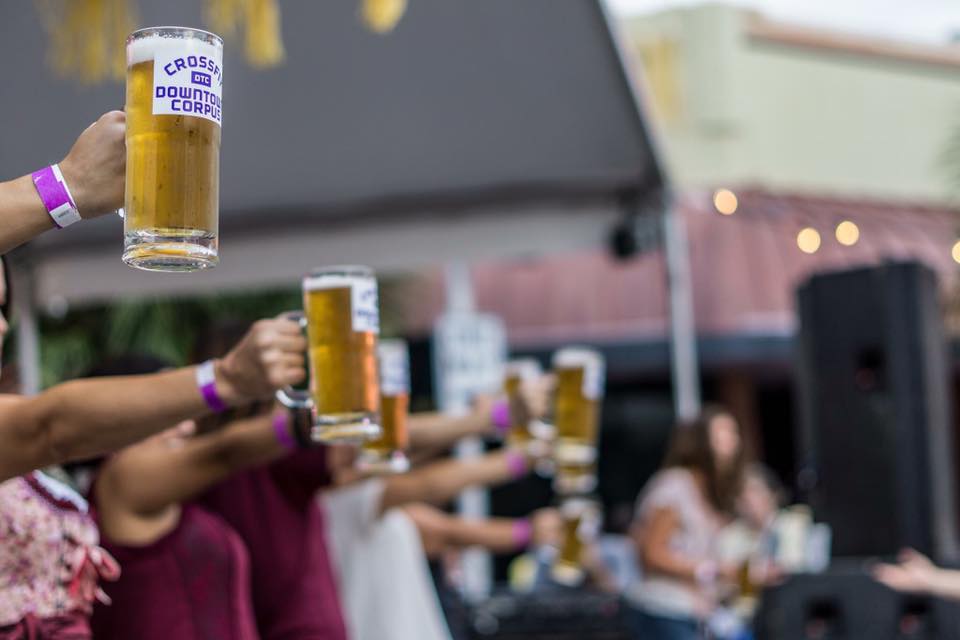 Oct. 21
Water Street Market
Surf on down to Executive Surf Club for a third coast spin on Oktoberfest. Participate in the home brew competition, grab some brats and sauerkraut and jam out to live music. Keep up with the workout regimen to participate in the beer stein holding contest.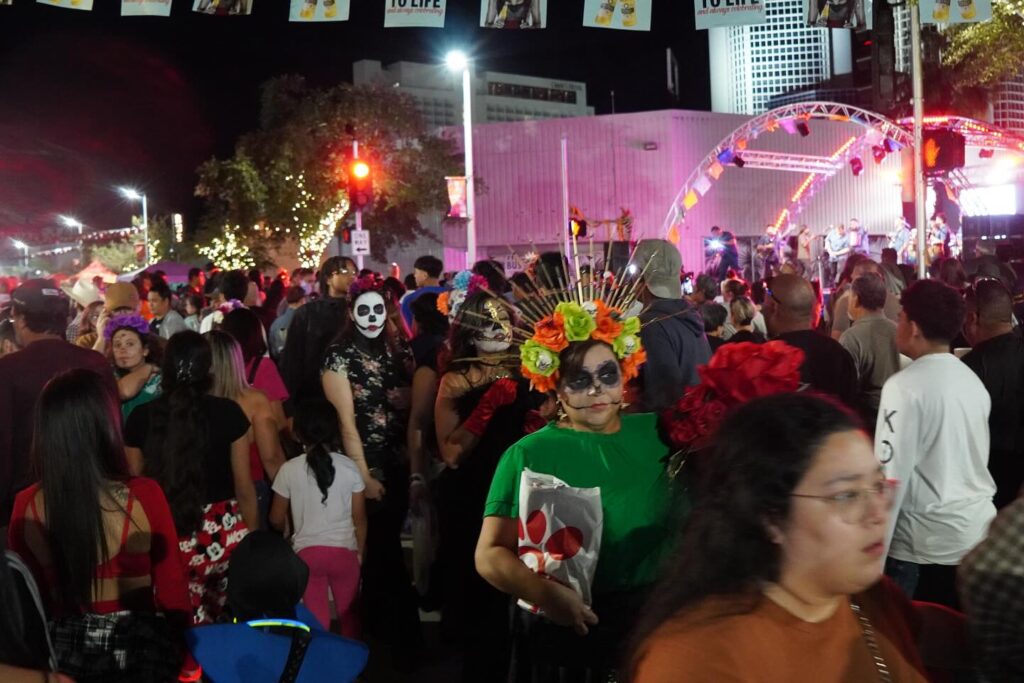 Oct. 28
Downtown Corpus Christi
Start planning your ofrendas now: one of the nation's top Dia de los Muertos fiestas will take to the Corpus streets again this year. Honor your loved ones at this celebration of life, music and culture. Treat yourself to one of the many vendors or food trucks and take in all of the sugar skulls and costumes. This free festival is family friendly, complete with a children's corner for kids to climb, jump, paint and more.

Nov. 3-5
Opa! Embrace culture right on the bay at our very own big, fat Greek food festival. This annual, and delicious, fest is a mainstay at the St. Nicholas Greek Orthodox Church, located in downtown Corpus Christi . Pick up a plate full of your favorite Greek dishes, like spanakopita, dolmas and baklava, wash it down with some Greek beer, and stay for some dancing, live music and a church tour.
Nov. 11-12
This annual, delectable and free food festival returns for its 38th installment at Congregation Beth Israel and is sure to satisfy your tastebuds. The yearly Jewish Food Festival features the best of traditional Jewish favorites including cabbage rolls, split pea soup, matzah ball soup, corned beef sandwiches, bagels and lox and more. Grab some traditional pastries, like challah bread, strudel and rugelach, to take home after eating your fill. Pick something up from the silent auction or vintage shop while you're there. Proceeds from the event benefit the temple.
Nov. 17-18
Kingsville
Saddle up, y'all, and ride over to Kingsville for the annual Ranch Hand Weekend on Nov. 17 and 18. The event honors Kingsville's ranching heritage. Explore the King Ranch while shopping or sipping some wine. Partake in a hearty breakfast before enjoying all the festival has to offer, including an orchestra, tree lighting, country concert and more.

FALL THINGS TO DO

Take advantage of these seasonal offerings around the Coastal Bend! Know of more things to get you into the pumpkin spiciest season? Email us at righton@rightoncorpus.com and diandraspicak@gmail.com to make sure everyone can join in on the fun!
Now through Nov. 5
Robstown
Embrace all things autumn at Rockin' K Farms this season. From the huge corn maze to the pumpkin patch, there's photo opportunities for the fam everywhere. Have some festive fun with "The Big Tex," the farm's giant slide, and with other attractions like the cow train, apple blaster, backyard games and farm animals. The fun runs all season long, so grab your tickets here. 
ANNULAR SOLAR ECLIPSE
Oct. 14, 11:55 a.m.
Look to the skies on Oct. 14 for a celestial show. Corpus Christi is right in the line for an annular solar eclipse, where the moon will pass in between the Earth and the sun. However, the moon won't block out the sun entirely (that's a total eclipse): during an annular eclipse, the moon appears slightly smaller than the sun, creating a "ring of fire." Grab your solar glasses  – you don't want to stare directly at the sun – and find the perfect spot to look to the heavens. The eclipse, which lasts four minutes and 52 seconds, will be overhead in Corpus at 11:55 a.m. If you're headed out to the Island, the show starts a minute later at 11:56 a.m.
☀️ Experience the eclipse at the Corpus Christi Museum of Science and History, complete with a whole slate of activities at Valero's Eclipse Extravaganza. Or book a cruise with Baywatch Tours to claim your spot on the water. Claim your spot at the Malaquite Beach Visitor's Center on PINS. Get some shopping done at the Southside Farmer's Market before the eclipse. The options are limitless!
☀️ Corpus Christi is the last spot in the U.S. to catch the annular eclipse in its entirety. Learn more about eye safety during a solar eclipse from NASA.

DON'T MISS OUT ON THESE

Mark your calendars for these weekly and monthly events. Follow @rightoncorpus for more events throughout the season.
First Friday of every month, 5 p.m.
Downtown
When the first Friday of the month rolls around, you know what that means: ARTWALK! Head downtown and catch your favorite local vendors and artisans, groove to live music and nosh on delicious meals from the coolest food trucks. The event spans nearly all of downtown from Lomax Street to Artesian Park, so there's fun for the whole crew. 
HOT YOGA, COLD BEER
Every Friday, 6:30 p.m.
Are you feeling a little downward dog? All those planets in retrograde got your chakras all out of alignment? Do you feel a little more limber with some liquid help? This donation-based class is held weekly in the brew room of Nueces Brewing. Grab a cold one for some hot yoga, and we promise you, you'll feel like a happy baby in no time. 
Saturdays in October
Take me out to the ballpark for a movie experience unlike any other. Catch some of the newest movies – for free – at CC Movie Nights, presented by Reliant Energy. Pack up the whole family to catch a Saturday night flick on the big screen and grab some ballpark fare to complete the experience. Showtimes are at 7 p.m., and gates open at 6 p.m. Seating is open in the outfield and seating bowl.
Last Saturday of the month, noon to 7 p.m.
Downtown
Bring an empty stomach and sample all the food from local food trucks at the monthly Shoreline Food Truck Festival. Make a day of it by jamming to local musicians and shopping at local vendors. Proceeds benefit the First United Methodist Church.
Every Saturday, 9 a.m.
5800 Everhart Road
Stock up your pantry with local fruits, veggies and more at the Corpus Christi Southside Farmers' market. This weekly market is held rain or shine in the Market shopping center at 5800 Everhart Rd. 
WATER STREET FARMER'S MARKET
Every Sunday, 10 a.m. to 2 p.m.
Kick off your Sunday Funday by supporting local vendors and restocking your pantries with fresh veggies, and more, when you head down to the only Sunday farmer's market at Water Street Market.  Last weekend, ya girl picked up a freshly picked bouquet and got to pet some cute goats, just in case you needed any more persuasion. 
UPCOMING SHOWS

Got a hankering for some music or a night out? Here's what's coming to Corpus Christi. Reach out to us at righton@rightoncorpus.com and diandraspicak@gmail.com if there's a show you'd like to see make our weekly RightOn events articles.
Oct. 5
Texas native Koe Wetzel takes to the American Bank Center stage for his "Road to Hell Paso Pt. 2" tour on Oct. 5. Tickets start at $39.
Oct. 18
Mark your calendars for an exciting night as Travis Pastrana's Nitro Circus lights up the American Bank center on Oct. 18. This event will surely rev up the excitement with dirtbikes, BASE jumping and exhilarating stunts. Snag a ticket now. 
Oct. 20
Like your shows as smooth as 'Tennessee Whiskey'? Grab your tickets now for Chris Stapleton on the American Bank Center stage. Prefer your country a little more Texas? Special guest Charlie Crockett, of San Benito, will join Stapleton on his All-American Roadshow.
Nov. 2-5
Your favorite Disney characters take to the ice at American Bank Center in November. Slide into the magic as Disney's beloved characters like  Moana and Mickey Mouse glide their way into real life. My inner mouseketeer is already excited and purchasing a ticket now (I mean, who says you've got to grow up?)
Nov. 11
Baila, baila esta cumbia to the sweet symphonic sounds of Selena. You'll definitely want to bidi-bidi-bom-bom your way to Whataburger Field to  hear the Queen of Tejano's music in a way you never have before: by the Corpus Christi Symphony Orchesta. Grab your tickets here.
GET ACTIVE

Festival season and upcoming holidays can mean packing on a little extra cushioning. Shape up with some of these events! Let us know of more at @rightoncorpus on Instagram and Facebook.
5K BEER RUN
Oct. 14

Run, walk, and jog around downtown Corpus Christi for a '5K-ish' course that ends at Nueces Brewing – complete with a brew for finishers. Take home a collector's pint glass or swag item. Take a chance at winning some sweet door prizes and more while you're unwinding after the race.
Oct. 14
Slow and steady wins the race, or at least that's what the Tortoise and the Hare taught us, right? Take to the sand for the second annual Texas Sealife Center Turtle Trot 5K and 10K. Rise and shine before the eclipse to race your way to help this nonprofit at 8 a.m. Oct. 14.
Nov. 11
Corpus Christi International Airport
Hit the pavement and take a run along the CCIA runway with Run the Runway's return. Get up close with planes, trucks, and special vehicles as you explore the world of aviation. Register here. All proceeds benefit the USO of South Texas.
SPOOKY SEASON

This is a very incomplete list – scary, I know! What spooktacular events should we feature? Email righton@rightoncorpus.com and diandraspicak@gmail.com, message us on Facebook or Instagram @rightoncorpus. 
Oct. 28

Downtown Corpus Christi

Get spooky this Halloween as you monster mash your way from bar to bar in Downtown Corpus Christi. Show off your costume or just creep along for drink and food specials at participating venues. Find out more here.
 
THANKSGIVING

We know you've probably got your Thanksgiving plans in motion already (OK, maybe that's slightly optimistic). As Turkey day approaches – and it's coming fast – we'll have more events like turkey trots and giveaways to share with you. We probably sound like a broken record, so you know where to find us and all that you can do in Coastal Bend. 
Hey besties! Have you got the deets on an event you'd think we'd be interested in? Email righton@rightoncorpus.com and diandraspicak@gmail.com. Follow us on Facebook and Instagram @rightoncorpus, and DM us there, too! We're always looking for new things around the Coastal Bend.