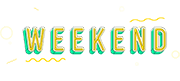 Sorry y'all, it's been a hectic couple of weeks, and I'm still trying to get my bearings back. Last weekend the weather definitely put a damper on things, but the sun's out and the weather's nice this weekend – what's keeping you inside? Get a move on to enjoy the weekend before next Thursday's big feast. Here's a look at what's going on this weekend in the Coastal Bend: 
Friday, 5 p.n.
TAMUCC
Head over to the university for an evening of holiday festivities, including live music, refreshments, games and activities. Snap a selfie with Santa, mini horses and llamas. Get started on your holiday shopping with the arts and crafts market. Stay for the ceremonial campus lighting and "Sounds of the Season" holiday concert. Bring a new, unwrapped toy for the Marine Corps' Toys for Tots Drive to brighten a kid's holiday. Free entry; open to the public.
Friday, 5:30 p.m.
Snapka's Drive Inn, 4760 Leopard St.
Heya daddy-o, why don't we hop in your chariot cruise down to the burger joint for some milkshakes and fries? I'm sure it'll be a nifty time. Wax nostalgic for a simpler time at Snapka's Nostalgia Nite. Check out classic hotrods and make some new friends so you won't be alone at the drive-in. 
HOT YOGA, COLD BEER
Every Friday, 6:30 p.m.
Are you feeling a little downward dog? Eclipse season got your chakras all out of alignment? Do you feel a little more limber with some liquid help? This donation-based class is held weekly in the brew room of Nueces Brewing. Grab a cold one for some hot yoga, and we promise you, you'll feel like a happy baby in no time. 
Friday, 7 p.m.
The Annex
Cheers, y'all! Let's toast to one of the newest bars in downtown Corpus Christi – and take advantage of their new weekend hours. Happy (half) birthday, The Annex! 
Friday and Saturdays, 7:30 p.m.; Sunday, 2:30 p.m.
Are you ready for the Christmas season? Kick it off with a showing of the 'Winter Wonderettes' at Aurora Arts Theatre. Jam along to the '60's versions of your favorite holiday classics, like "Jingle Bell Rock" and "Run, Run, Rudolph," as the Wonderettes go on a search to find Santa when he turns up missing. This family-friendly show runs through the holiday season.
Friday, 8 p.m.
Bottles in the club, shawty wanna … grab some tickets to Lil Wayne's "Welcome to tha Carter" tour. But, since I'm no young money millionaire, I'll be jealous of all of y'all that are going instead. Lil Wayne brings back fond memories of my college partying days (or at least, what I can remember), so drop-drop it like it's hot for me. 
Saturday, 7 a.m.
King Ranch
Saddle up, y'all, and ride over to Kingsville for the annual Ranch Hand Weekend, which honors Kingsville's ranching heritage. Explore the King Ranch while shopping or sipping some wine. Partake in a hearty breakfast before enjoying all the festival has to offer, including an orchestra, tree lighting, country concert and more.
SOUTHSIDE FARMERS' MARKET
Saturday, 9 a.m.
5800 Everhart Road
Stock up your pantry with local fruits, veggies and more at the Corpus Christi Southside Farmers' market. This weekly market is held rain or shine in the Market shopping center at 5800 Everhart Rd. 
Saturday, 10 a.m.
Northwest Blvd., Calallen
Don't be like me and procrastinate until the last minute: start picking away at your holiday gift list at one of the many markets popping up around the Coastal Bend, including the Bird Post Marketplace's November Farmer's and Artisan Market. This monthly market, held every third Saturday, features food, live music, unique goods, a food truck, cooking demonstrations and more. 
Saturday, 11 a.m.
Aransas Pass
Take a trip out to Aransas Pass for a festival that'll really heat up your Saturday. Got a taste for things on the spicier side? Sample all the best salsas from around the Coastal Bend in downtown Aransas Pass on Commercial Street, as contestants spice up the competition. It's fun for the whole family with a vendor market, bounce house, face painting, live music and dancing. Can you take the heat? 
9TH ANNUAL CC BMX THANKSGIVING JAM
Saturday, 10 a.m.
Jam out this weekend at the 9th annual C.C. BMX Thanksgiving Jam at Produce Bar Co. Good vibes only with biking, chilling, and good times. Jam starts at the Cole Park skatepark at 10 a.m., street ride at 11 a.m., and then ride over to Produce Bar for the premiere of a local scene video. 
Saturday, various times
Various locations
It's become a South Texas tradition: Thomas J. Henry's Turkey Giveaway. Head to any of the locations around the Coastal Bend to get that bird for your Thanksgiving spread. First come, first served; only one turkey per adult. Nab yours in Corpus Christi at noon at Thomas J. Henry's Starr office downtown. Find the full list of times and locations here. 
Saturday, noon
For me, it's not turkey season … it's tamal season! While I'm eagerly anticipating the return of a certain annual hot tamal festival (… yeah, that's a shameless plug), I'll take my fix of a dozen of those masa miracles any way I can. (Yes, also including a late night purchase from a certain roaming vendor.) Expect to see me waiting in line at Whataburger Field to get my hands on some Delia's Tamales, presented by Mattress Firm. First come, first served (there's only 700 tamales available); 1 dozen per vehicle. 
Saturday, 2 p.m.
Merry Kurimasu! What's that? Merry Christmas! Head over to the Texas State Museum of Asian Cultures to find the perfect gift for your loved one. 
Saturday, 4 p.m.
The weather's nice, so it's time to break out the cornhole boards for some lawn games. But, get off your lawn and make your way to The Annex for the first annual cornhole tournament benefiting Driscoll Children's hospital.  Mayor Paulette Guajardo will kick off the festivities with the first toss.  Warm up your shoulders and practice your toss – half of the pot will go to the hospital, and the other half will go to the winning team. Join in the fun for $10 per participant and $20 per team.
Saturday, 4 p.m.
No, it's not Halloween, and no, it's not a con: it's just cosplay night at Strawberry Moon. Dress up like your favorite anime character, superhero, or pop culture icon. It'll be a night of fun, complete with contest prizes and door prizes every hour. 
Saturday, 7 p.m.
Like your shows with the smoothness of 'Tennessee Whiskey'? Chris Stapleton's rescheduled All-American Roadshow stop takes the stage this weekend at American Bank Center. (This event writer's not jealous that her parents are going without her. Not at all). 
WATER STREET FARMER'S MARKET
Sunday, 10 a.m. to 2 p.m.
Kick off your Sunday Funday by supporting local vendors and restocking your pantries with fresh veggies, and more, when you head down to the only Sunday farmer's market at Water Street Market.  
Sunday, noon
Make the most of your Sunday funday with free admission to the Texas State Museum of Asian Cultures. This family-friendly day will feature activities for everyone. Come hungry, as Susheria will be serving up deliciousness from the museum parking lot. 
Sunday, 1 p.m.
Downtown
It's beginning to look a lot like Christmas … shopping! Grab some hot cocoa and shop local with dozens of vendors and small businesses at the Peppermint Lane Holiday Market. Snap some selfies with Santa and the Grinch while you find the perfect gifts for your loved ones … or while you're treating your 'elf'. 
Hey besties! Help a girl out and let me know of any events coming up for the holidays, please! Want your turkey trot to run up our list? Know of a great market for some holiday shopping? Is Santa Claus coming to your town? Drop this events writer a line at diandraspicak@gmail.com, or find me on Instagram @deeanndruh or on Facebook. And, as always, email us at righton@rightoncorpus.com. Follow us on Facebook and Instagram @rightoncorpus, and DM us there, too! We're always looking for new things around the Coastal Bend.