Corpus Christi has had quite an interesting history with the film and television industry throughout the years. Once in a while, some productions have ventured to Corpus Christi. For example, did you know that scenes from the TV-movie Knight Rider 2000 were shot right here? (Actually, principal photography was done here and in San Antonio – so we have to share joint credit for that.)
But there also has several big-screen productions that have rolled into town, making townsfolk get all giddy that they'll catch some movie stars right in their backyard. So, here is a list of films that used Corpus Christi as a backdrop: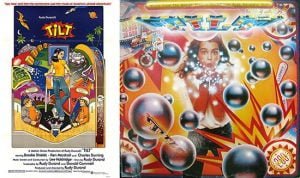 Tilt (1979)
Good luck tracking down this long-lost Brooke Shields vehicle, which was shelved by Warner Bros. after a six-city theatrical release, re-edited by its director and still has not gotten a proper DVD release. (Bootleg DVDs are out there online.) Fresh off her turn as a child prostitute in Louis Malle's notoriously taboo Pretty Baby, the future Calvin Klein Jeans model stars a teenage pinball wizard who helps an aspiring country musician (Ken Marshall) from Texas by hitting the road with him and hustling pinball games, so he can raise enough money to make a demo tape.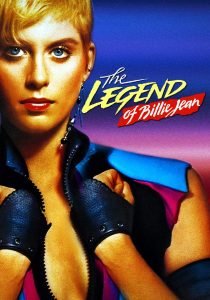 The Legend of Billie Jean (1985)
Anyone who watched HBO in the '80s had to have seen this movie a dozen times, a righteous bit of teen girl power where a Corpus Christi girl (Helen Slater) becomes an on-the-lam folk hero who demands justice and restitution after her younger brother (Christian Slater – no relation) gets his scooter damaged by a rowdy teen and accidentally shoots the rowdy teen's dad, who tried to rape his sister. (We swear — that's the plot.) Anyway, the film made good use of several notable spots in and around Corpus, even using the Sunrise Mall for an integral chase scene.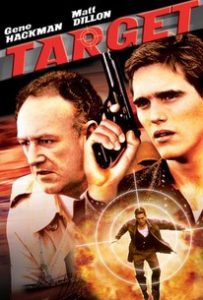 Target (1985)
Here's another forgotten, Reagan-era flick, an espionage yarn helmed by Bonnie and Clyde director Arthur Penn. The film stars Gene Hackman as a former CIA agent-turned-Texas businessman who travels to Paris with his hotheaded, college-age son (Matt Dillon), as they both go in search of Hackman's missing wife (Gayle Hunnicutt). Even though the movie says that Hackman and his fam are based in Dallas, those scenes were actually shot in Corpus.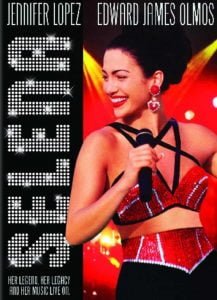 Selena (1997)
There is no way in hell we would've left this film out. Even though it's a textbook-schmaltzy biopic (the kind VH1 would churn out like crazy during the early aughts), it still showed how the late, Tejano trailblazer (played here by future megastar Jennifer Lopez), who would have her life sadly cut short at the age of 23 when she was murdered by her fan-club president, was the pride and joy of Corpus Christi, where most of the movie was shot. (Filming was also done in San Antonio, Houston and Selena's hometown of Lake Jackson.)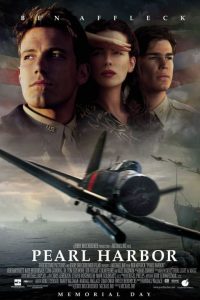 Pearl Harbor (2001)
Sure, Michael Bay's blockbuster retelling of the Pearl Harbor bombing was corny and wildly inaccurate and badly written and badly acted and just an offensive, bombastic mess. But the Transformers director did travel to these parts to shoot on the decommissioned aircraft carrier USS Lexington, using the floating carrier museum as the stand-in for both American and Japanese warships that were used during World War II. The carrier was still open to visitors during shooting, which made some locals hope that a Ben Affleck sighting would be imminent.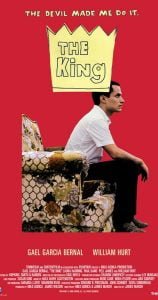 The King (2005)
This Corpus Christi-shot-and-set movie from Man on Wire documentarian James Marsh is all kinds of messed-up. Mexican heartthrob Gael Garcia Bernal goes straight-up dark as a discharged – and disturbed — Navy man (named Elvis, hence the title) who travels to Corpus Christi and confronts the pastor (William Hurt) who is also his birth father. Once he's in town, he has an affair with his half-sister (Pell James), kills his half-brother (Paul Dano) and basically makes this man's life a living hell. See – told you this movie was all kinds of messed up!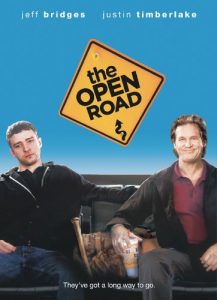 The Open Road (2009)
Almost ten years ago, this road movie/dysfunctional-family dramedy quietly crept into theaters for about a weekend. We got Justin Timberlake as a minor-league baseball player who goes on a road trip, along with his estranged, baseball-legend dad (Jeff Bridges) to visit his ailing mother (Mary Steenburgen) before a big operation. What's the Corpus Christi connection, you ask? Well, Timberlake's character plays for the Corpus Christi Hooks, and the shots of him playing ball were done at Whataburger Field.