Black Panther is coming out and it got us thinking about all those cocoa-colored heroes from the '70s.
You know, the ones who showed up on the big screen and whooped (predominantly white) tail left and
right for the brothas and sistas in the audience the same way Chadwick Boseman's African avenger will
be doing for brothas and sistas today.
So, Black Panther made us want to pay tribute to the best blaxploitation movies of the era. And they
are:

1. Sweet Sweetback's Baadasssss Song (1971)
The blaxploitation era began with Melvin Van Peebles's trippy, fiercely independent adventure,
where he played a studly sex worker who goes on the lam after killing two white cops. Yeah, he
basically made a movie about an antihero who can throw it down in the bedroom, but the movie
proved that black audiences will go to anything where a brotha finally gets one over on The Man!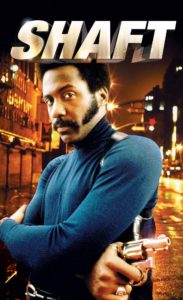 2. Shaft (1971)
Just a few months after Sweetback, blaxploitation officially went mainstream when MGM released
this immortal, black-and- proud detective story. Richard Roundtree was cast in the iconic title role,
with legendary renaissance man Gordon Parks behind the camera and soul legend Isaac Hayes
coming up with the Oscar-winning soundtrack.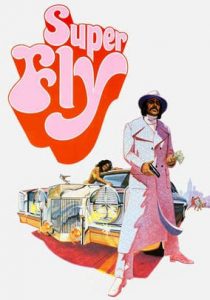 3. Super Fly (1972)
While big poppa Gordon Parks directed Shaft, his son, Gordon Jr., came out with this ghetto
superhero: a fly-as- hell drug dealer (Ron O'Neal) who learns it takes a hell of a lot to get out of the
game. However you feel about the movie, you have to agree that the soundtrack, provided by the
great soul man Curtis Mayfield, is one of the best of all time.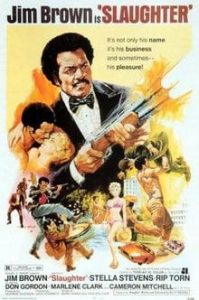 4. Slaughter (1972)
It was only a matter of time before football- star-turned- real-life- badass Jim Brown got in the game
and headlined his own blaxploitation flick. He's a Vietnam vet/ex-Green Beret captain who avenges
the death of his father by going after the mobster (Rip Torn) responsible. BTW, this was directed by
Jack Starrett, best known as gibberish-spewing Gabby Johnson from Blazing Saddles.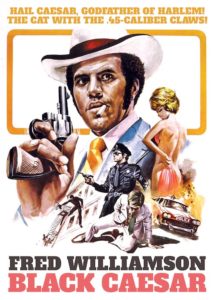 5. Black Caesar (1973)
Let's bring some legit, African-American gangsters in the mix, courtesy of this Little Caesar remake
from B-movie auteur Larry Cohen (It's Alive). Fred Williamson stars as the titular kingpin, a Harlem
dude who wages a war with the Mafia by being the undisputed king of New York. And, if you're
wondering, the soundtrack was done by the one-and- only James Brown.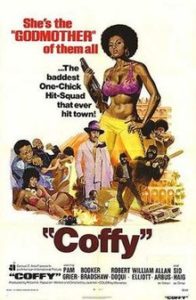 6. Coffy (1973)
Listen here – Pam Grier is the queen of blaxploitation. Her reign began here, the first of many
movies where she played a beautiful, badass sista who tries to keep her neighborhood streets free
of drugs by slipping into the underworld and taking out the guilty parties out one at a time. You
gotta love how blaxpolitation gave equal, ass-kicking time to ladies like Grier.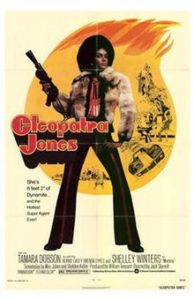 7. Cleopatra Jones (1973)
Grier wasn't the only lady on the blaxploitation scene who was taking dudes out and looking fine
doing it. We shouldn't forget about Tamara Dobson, who proved once and for all that women could
play a James Bond-like heroine when she, starreding in this flick (another one from Jack Starrett) as
a U.S. secret agent with a sweet ride (a silver-and- black '73 Corvette Stingray!) and a license to kill.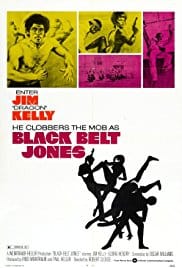 8. Black Belt Jones (1974)
Fresh off being the only black guy busting martial-arts moves in Enter the Dragon, the beautifully
Afro-ed Jim Kelly headlined his own blaxploitation flick, starring as a kung-fu fighter/enforcer who
goes one-on- one with the Mafia. Basically, a lot of black dudes in movies faced the Mob back in the
day.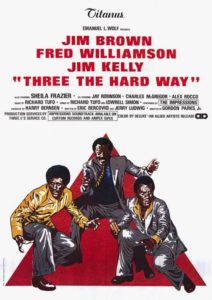 9. Three the Hard Way (1974)
What's better than one blaxploitation hero in a movie? How about three?! Jim "Slaughter" Brown,
Fred "Black Caesar" Williamson and Jim "Black Belt Jones" Kelly all star in the same damn movie
(from Super Fly director Gordon Parks, Jr.), as a trio of men who come together to foil a racist plot by
Tthe Man – basically, you know how this one goes.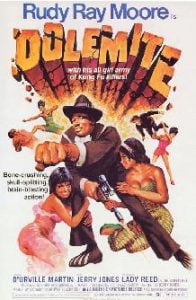 10. Dolemite (1975)
This last one, a cheesy, notoriously badly-made whatzit from writer/director/comedian Rudy Ray
Moore, has more in common with Panther than any of the movies on this list. After all, this is about
a charismatic fighter (played by Moore) who has a stable ofa sexy, lethal ladies ready to fight for him
– just like Black Panther!