I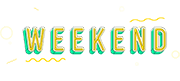 t's Memorial Day weekend: a time to honor our military personnel who have died while serving in the U.S. Armed Forces. It's also the weekend that pools usually open, officially marking the start of summer. What are your plans? Whether they be heading to the beach (good luck with those crowds), a cookout at home or enjoying your three-day weekend by vegging out, here's some fun stuff around the Coastal Bend to add to your itinerary:
Friday and Saturday, 7:30 p.m.; Sunday, 2:30 p.m.
Cool off with your kiddos with a show at the Harbor Playhouse! It's opening weekend for 'Frozen JR', a play based on the 2018 Broadway musical that brings your favorite icy princess Elsa, her happy-go-lucky sister Anna and Arendelle to life. This isn't something you'll want to let go: it features all the songs from the Disney (dare I say, classic) movie, plus five new songs. So do what frozen things do in the summer and grab a ticket to a performance now.
Friday, 5:30 p.m.
Snapka's Drive Inn, 4760 Leopard St.
Heya daddy-o, why don't we hop in your chariot cruise down to the burger joint for some milkshakes and fries? I'm sure it'll be a nifty time. Wax nostalgic for a simpler time at Snapka's Nostalgia Nite. Check out classic hotrods and make some new friends so you won't be alone at the drive-in. 
Friday, 6:30 p.m.
Panacea Hash Garden
OK, so I'm not sure if it's Stoney Baloney or Stoney Bologna (which, even as an adult, I can't stop from reading as bow-log-nah), but the tagline is 'A High Flying Comedy Showcase!' So, I bet you can guess what the focus of comedians Scott Wharton and Gabe Kerr's sets will be. Snag a ticket here. 
Saturday, 9 a.m.
JB's German Restaurant
Grab some breakfast at JB's and then grab yourself some retail therapy from local vendors. Enough said, right?
Saturday, 11 a.m.
Corpus Christi Harley Davidson
Deck your motorcycles out with flags and ride out with the Corpus Christi HOG chapter to commemorate Memorial Day. After the ride, HOG will host a cookout with burgers and hot dogs, free beer, live music and … a dunk tank! What a way to kick off summer.
THE BUS SHOP
Saturday, noon
I'll bet your phone is blowing up with stores and their Memorial Day sales texts. Just me? Well, even so, skip the online and big retailers and opt to shop local this weekend with the monthly recurring BUS shop. Grab a drink to cool off and find some great things to take home, like thrift shop finds, plants, jewelry and more.
Saturday, noon to 7 p.m.
Downtown
Bring an empty stomach and sample all the food from local food trucks at Saturday's Shoreline Food Truck Festival. Make a day of it by jamming to local musicians and shopping at local vendors. Proceeds benefit the First United Methodist Church.
Saturday, 2 p.m.
Texas Maritime Museum
Hey! The Spazmatics are playing and it's not the first Friday of the month! That's right: they're headline the 26th Annual Wine Festival in Rockport. Find some 'Maritime Treasures' (that's the theme this year, by the way) with dozens of wines to choose from, food vendors, craft beers and more. Find tickets here. 
Saturday, 4 p.m.
Hit the catwalk with your furry best friend in Lazy Beach's first Pet PAWrade. Dress up your furbabies in their best looks and work the runway. Entries closed Thursday, but don't let that stop you from joining all the fluffybutts at the brewery. Winners announced at 7 p.m. Please bring pet food or a monetary donation as an entry fee – which goes directly to the Gulf Coast Humane Society.
Saturday, 7 p.m.
Harrison's Landing
Hit the high seas and celebrate local musician Claudia Melton's newest album aboard the Texas Tease. The two-hour cruise features beautiful views of the Corpus skyline and sunset, plus a special live performance by Claudia. (Fun fact: she's the daughter of this events writer's childhood piano teacher). Tickets are $40 a person. Full cash bar and climate-controlled cabin available. 
Saturday, 8 p.m.
Break out those platforms, honey, honey, because it's time to boogie-oogie-oogie all night at House of Rock's Gimme Gimme Disco. Take a chance to embrace your inner dancing queen (or king) while the DJs spin all of the ABBA hits you know and love (plus groove out to all the best disco jams of the 70's and 80's by The BeeGees, Donna Summer, Cher and more). Does your mother know you'll be out? Grab yourself (and her!) a ticket here. 
Saturday, 8 p.m.
Get rocked this weekend with a tribute to Def Leppard. You'd be foolin' if you missed this show at Mesquite Street Southside. So, don't bring on the heartbreak and get your tickets now to see High N Dry and special guest Breaking the Chains (a tribute to DOKKEN).  
Sunday, 9 p.m.
Rockit's Bar & Whiskey Saloon 
You've got a three-day weekend (well, most of y'all do), so why not take advantage? Keep the Sunday Funday party rollin' at Rockits with a special performance by Flatbroke. 
Hey besties! Have you got the deets on an event you'd think we'd be interested in? Email righton@rightoncorpus.com and diandraspicak@gmail.com. Follow us on Facebook and Instagram @rightoncorpus, and DM us there, too! We're always looking for new things around the Coastal Bend.