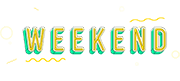 It's officially this events writer's birthday week! Yes, I'm one of those girls, and I make no apologies. Sorry, not sorry. Maybe you'll find me at one of these weekend events saying goodbye to Taurus season and ringing in ✨Gemini season✨. I'm not biased. This weekend is bound to be a busy one with runners descending on Corpus for the annual Beach to Bay Marathon on Armed Forces Day. We're in full on graduation season, too, so here's some of the fun you can get up to this weekend in between celebrating your grads:
Friday through Sunday, 9 a.m. to 4 p.m.
100 Seabreeze, Rockport
It's not the weekend in the Coastal Bend without a market… and since it's the third weekend of the month, the Rockport Fulton Market Days are back! Shop from more than 150 artisans and crafters, grab some eats from food trucks and kick back with some live tunes. Bring the pups and the kids to this family friendly event. (What's the age limit on the free face-painting??) 
Friday, noon to 6 p.m.; Saturday, 9 a.m. to 6 p.m.; Sunday, 11 a.m. to 4 p.m.
Shop 'til ya drop at the traveling Peddler Show when it sets up shop in Robstown this weekend. There's bound to be something for everyone at this event, which has showcased artisans, crafters, boutiques and more since 1977. Pick up your weekend or single-day admission passes here. Kids 12 and under get in free. 
Friday, 6 p.m. to midnight; Saturday, 10 a.m. to midnight; Sunday, noon to 6 p.m.
Shrimporee Grounds, Aransas Pass
"You can barbecue it, boil it, broil it, bake it and saute it. There's shrimp kebabs, shrimp Creole, shrimp gumbo. Pan-fried, deep-fried, stir-fried." And you can probably have it any way you like at this year's Shrimporee. With a large variety of unique food, two stages with live music all weekend long, contests, more than 100 vendors, games, a carnival, this Aransas Pass signature event has something for every shrimp lover and everyone! Find the full schedule here. Skip the entrance line by grabbing your tickets online.
Friday, 6:30 p.m.
Friday yoga in the brewhouse is lookin' a little neon this week. Wear your brightest, most neon clothes for this hatha-style yoga class under black lights. Get a core workout by trying your hand (er, hips?) at hula hooping. Sign up with instructor Renee via Venmo @reneegongora, CashApp $reneegongora1, through PayPal online at satyaspacewithrenee.com, or by calling or texting 361-945-0502.
Friday, 8 p.m.
Did you think now that Buc Days and the rodeo have packed up, so too could you pack up your boots? Wrong. This is Texas. Pull those boots back on for Kyle Park with special guest Lane Smith at Brewster's Street Icehouse. Grab your tickets here. 
Friday, 9 p.m. to 1 a.m.
Titi me preguntó: ¿vienes a bailar? Head to Mesquite Street Southside for a fiesta celebrating Bad Bunny's "el álbum del año," or album of the year, Un Verano Sin Ti, with music provided by El Dusty. Compra tickets here. 
Saturday, 7 a.m.
If you're not already registered solo or on a team, or haven't claimed a back up spot from someone, I doubt you'll be running in this annual event. I, for one, will be asleep and in my air conditioned room, but hats off to all those running! Learn more about the relay marathon, an annual event since 1976, here. For the runners, and non-runners and supporters alike, there's bound to be some after parties … like this one at the Annex at 2 p.m. Saturday. 
Friday and Saturday, 7:05 p.m., and Sunday, 5:05 p.m.
Whataburger Field
Sadly for Hooks fans, Altuve has returned to the big leagues … but don't let that stop you from catching a game. Grab a short-sleeve hoodie at Friday's game and stay for the fireworks. Saturday's freebie's a spatula – the perfect tool for your Memorial Day cookouts next week. And, Sunday, don't miss out on the Altuve replica World Series Ring and Princess Tiara giveaway! 
Saturday, 7 p.m.
Cabaniss Soccer Field
I'll admit it: I didn't know we had a soccer club. Granted, I don't know much about soccer other than catching a few games during the World Cup and that the field is actually called a pitch. But that doesn't stop me from enjoying the fast-paced game. Not feeling baseball? Make your way to Cabaniss to support the Shark Nation. Tickets available here. 
Saturday, 8 p.m.
Head out to the island for live tunes, drink specials, and great eats as Costa Sur marks a decade of service. The restaurant highlights Peruvian fusion cuisine, from ceviche to salchipapas, steam buns to tacos, and more. My mouth is watering just typing this! 
Sunday, 11 a.m.
Marker 37 Marina
Kick off your Sunday Funday with some shopping on the island: Shop and support local at Marker 37's Market Days. There's a slight chance of thunderstorms on Sunday, but most of the day will have intervals of clouds and sunshine, so don't let that deter you from getting out and about!
Sunday, 11 a.m.
WEENIE DOGS. RACING. I'm sorry, I'm squealing and wheezing just imagining those little sausages with legs and their cute little faces. Give your nice legs a rest after running all morning Saturday in Beach to Bay, and watch local dachshunds race to the finish. Catch all the action at Little Woodrow's this Sunday.
Hey besties! Have you got the deets on an event you'd think we'd be interested in? Email rightoncorpus@righton.com and diandraspicak@gmail.com. Follow us on Facebook and Instagram @rightoncorpus, and DM us there, too! We're always looking for new things around the Coastal Bend.