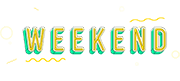 It's gonna be a rainy weekend, y'all. And I know, it's perfect weather for staying inside and cuddling up on the couch … but there's still plenty to do if you want to get out and about. So, grab your raincoats and slip on those rain boots that only see action about twice a year, and see what the Coastal Bend has to offer this weekend: 
Thursday, 6:30 p.m.
With the full moon in Libra, it's time to release what's not serving you and find your balance. You can start by staying steady on your yoga mat (don't worry, I won't judge if you can't – I have some epic yoga fails I can tell you about later.) Candlelight yoga at Akasha Yoga Corpus Christi starts at 6:30 p.m., followed by a full moon ceremony at 8 p.m. Class is $25 for both.
Friday, 6 p.m.
Downtown
It's the first Friday of the month, so you know what that means: ARTWALK! Head downtown and catch your favorite local vendors and artisans, groove to live music and nosh on delicious meals from the coolest food trucks. The event spans nearly all of downtown from Lomax Street to Artesian Park, so there's fun for the whole crew. 
Friday, 10 a.m. to 9 p.m.
First Friday also means free admission all day to the Art Museum, presented by Frost Bank! Grab the whole family to take in the rotating exhibits on display. With extended hours, there's no excuse not to embrace your inner Warhol or Picasso and find your way to the AMST. Bonus: hit the AMST outreach table at Artwalk for giveaways and art activities. (I mean, who doesn't love free things?!)
Friday, 5-7 p.m.
OK, I like it, Picasso: Check out the newest exhibits at The Art Center of Corpus Christi on Friday, including Birdiest City Art, Texas Natives (Endangered and Not So Much) by Victor Summers and Lotus McElfish and Spring Fling. Right at 5 p.m., conservationist, photographer and Birdiest City exhibit juror will present an artist talk in the Meadows Gallery, with awards to follow at 6 p.m.
Friday, 8:30 p.m.; Saturday, 8 p.m. and Sunday, 2 p.m.
Cornhole isn't just for backyard shenanigans while waiting for that brisket to finish smoking: it's become a sporting phenomena. Head down to the American Bank Center to watch the American Cornhole League Kickoff Battles on Friday or Saturday night or on Sunday afternoon, or just to learn about the ACL. Tickets required to watch the ESPN and CBS broadcasts, but daytime entry is free. Find out more here.
Thursday, Friday, Saturday; doors open 5:35 p.m., first pitch at 7:05 p.m.
Baseball's back, baby! Rain's in the forecast if you do decide to take yourself out to the ballgame. But, the Corpus Christi Hooks take on the Arkansas Travelers in a three-game series starting Thursday night – and there's plenty of goodies for the whole family. The first 2,000 fans on Friday receive a Hooks Short sleeve Hoodie, and on Saturday, the first 5,000 will take home a Jeremy Pena World Series Replica Ring. Weather permitting, there's fireworks both Thursday and Friday nights. 
Saturday, 9 a.m. 
Get your super last minute Easter shopping done at JB's German Restaurant. Grab some delicious food while you're there. Shop small, shop local. ICYMI: Owner and baker Jürgen is currently recovering after a stroke, but the market is still scheduled to happen. What a better way to show support than to make your way to JB's on Saturday?
Saturday, 11 a.m. 
Rock on, y'all, and grab some merch from local vendors. They have everything you need to stay metal: from CDs, vinyls, T-shirts and more. 🤘
Saturday, 11 a.m. to 3 p.m.
Shop island style at this outdoor market: find fresh produce, meats, handmade products and other goods. Snap a photo with Mermaid Ylva, make some crafts with your kiddos at the Kids Craft Corner, or just grab some goodies from local vendors or grab some lunch from a food truck. The market will be operating alongside PINS Easter Egg Hunt. 
Saturday, 4 p.m.
Starving Artists have hijacked Lazy Beach's second Saturday market. Come out, shop, and support local – with cold brews, artists on scene, and a beer pong tournament. Say less, fam.
EASTER EVENTS
From festivals to egg hunts, there's plenty of Easter activities arising to the occasion. Start your weekend sunny-side up with these:
🐣SPRING EGG-STRAVAGANZA: Friday, 11 a.m. at Dr. Clotilde P. Garcia Library. Rain or shine, the egg hunt is on! 
🐣EASTER EGG HUNT: Friday, 6 p.m. at Rockport Church of Christ. Cookies and punch provided. BYOB (bring your own basket). 
🐣EASTER EGG HUNT: Saturday, 9 a.m. at the Shrimporee Grounds in Aransas Pass. Get your baskets ready for this free community event. Egg hunt, prizes, bounce house, food trucks, face painting and more. 
🐣THOMAS J. HENRY EASTER EGG-STRAVAGANZA DRIVE-THRU: Saturday, 9 a.m. at the School of Science and Technology, 3601 Saratoga. 12,000+ candy-filled eggs and 10 prize-stuffed golden eggs (okay, bet, I'm there). This socially-distanced event requires attendees to stay in their cars, but features giveaways, the Easter Bunny and more. 
🐣EASTER FEST 2023: Saturday, 10 a.m. to noon at Journey Church, 12150 I-37 Access Rd. Moon jumps, pony rides, petty zoo, egg hunt and more. Free food while supplies last. Free and open to the public. 
🐣EASTER FAMILY FESTIVAL: Saturday, 10 a.m. to noon at First Baptist Church, Portland, Texas. Egg hunts, bounce houses, fellowship and more. 
🐣2ND ANNUAL EPIC EASTER EGG HUNT: Saturday, 10 a.m. to 1 p.m. at  Bethel Baptist Church of Ingleside. Easter egg hunting for the kiddos, inflatables, kids games, food, door prizes and music. 
🐣FAMILY EASTER CELEBRATION: Saturday, 10 a.m. at La Palmera Mall. Grab your tickets now ($10 per child) for one of two time slots (10 a.m., 11 a.m.). Tickets include face painting, treat bags, crafts, activities, guest appearances, photo-ops, a free Chick-fil-A kids meal and more. 
🐣EASTER BUNNY PHOTO-OP: Saturday, 11 a.m. at Tractor Supply in Aransas Pass. Snap a selfie or a photo for free with the Easter Bunny. Rotary Club of Aransas Pass will be on site accepting donations.
🐣TOSCANO BURGERS & MORE 2ND ANNUAL EASTER EGG HUNT: Saturday, 11 a.m. at Toscano Burgers & More Food Trailer Eat-In Drive-Thru Barn in Rockport. Egg hunt, prizes, games and free pulled pork sandwiches. Stay for the drive-in showing 'Shrek.' 
🐣FULTON MANSION EASTER EGG HUNT: Saturday, 5 p.m. at the Fulton Mansion State Historic Site in Rockport. Pose with the Easter Bunny, get crafty with your family and nab all the eggs you can. Egg hunt starts at 5:45 on the Fulton Mansion lawn. Free event for children ages 12 and younger. 
☀️81ST SUNRISE EASTER PASSION PLAY: Sunday, 7:11 a.m. at Cole Park Amphitheater. The tradition, which started in 1942 as a sunrise hymn on Easter Sunday, continues this year. Bring a lawn chair to experience this re-telling of the final days of Jesus Christ. For a full weekend's experience, cast  and community members will meet on Good Friday at Oleander Park to follow Christ (played by Rich Lockhart) as he carries the cross down Ocean Drive to Cole Park.
🐣GET YOUR LUCKY EGG!: Sunday, 11 a.m. to 9 p.m. at In The Game Funtrackers. Hop over to the Bluff for some fun. Every guest 12 and under will get to select a Lucky Egg – and every egg is a winner. What will your kids win? Up for grabs are prize tickets, candy, attraction tickets – and even a $50 play card.  
🐣EASTER EGG-STRAVAGANZA: Sunday, 4-7 p.m. at Heritage Park. Venture Church's family-friendly, free event features an all-ages egg hunt with 10,000 eggs. Grab dinner after from a food vendor and enjoy some music – you might even win one of the giveaways. 
Missed out last week? Check out these indoor activities before their runs are through! 
Friday and Saturday, 7:30 p.m.; Sunday, 2:30 p.m.
Catch a masterpeach at the Harbor Playhouse this weekend with 'James and the Giant Peach.' Roald Dahl's book hits the stage featuring tunes from the Tony Award-nominated Pasek and Paul. While it may not be the claymation feature of my childhood, this musical is sure to delight kids of all ages. 
Friday and Saturday, 7:30 p.m., and Sunday, 2:30 p.m.
Laugh out loud at 'Noises Off' on the Aurora Arts Theatre stage. The play, called "the funniest farce ever written," presents a "manic menagerie of itinerant actors rehearsing a flop called 'Nothing On.'" 'Noises Off' features on and offstage intrigue, door slamming and an errant herring in this hilarious and comedic production. 
Friday and Saturday, 7:30 p.m.; Sunday, 2:30 p.m.
I'll try to keep this brief: Accusations, mistaken identities and romances run wild in this farce featuring nuns, wine and secrets. Y'all interested yet? Catch the Port Aransas Community Theatre's production of 'Drinking Habits' now through April 16. Grab your tickets here.   
Sold out 🙁
Saturday, 10 and 11 a.m.
Ever wanted to learn how to make those sticky, sweet, delicious pillows of mochi? Now here's your chance! Sign up for the Texas State Museum of Asian Cultures' class and you'll be a pro in no time. 
Hey besties! Have you got the deets on an event you'd think we'd be interested in? Email rightoncorpus@righton.com and diandraspicak@gmail.com. Follow us on Facebook and Instagram @rightoncorpus, and DM us there, too! We're always looking for new things around the Coastal Bend.