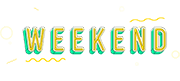 I seriously don't understand where April has gone, y'all. We're already halfway through. The weather looks a little bipolar this weekend, but don't let the record-breaking high on Saturday (Accuweather is predicting 100? IN APRIL?) nor the threat of rain keep you indoors. Sunday's shaping up to look beautiful – but, I'm no Alan Holt, so take my basic-I-read-a-website meteorology skills with a grain of salt*. *Or sand because, well, you'll see! Here's what the Coastal Bend is offering up this weekend: 
Thursday through Sunday
TAMUCC
Ay yi yi yi! Celebrate the cultural tradition of mariachi with the Festival de Mariachi en la Isla at TAMUCC this weekend. The festival kicks off Thursday with a screening of Linda Rondstadt's Canciones de mi Padre. Grab your tickets for Friday's Mariachi las Alteñas at 7:30 p.m. Saturday is when all the fun happens – from 11 a.m. to 5:30 p.m., catch food trucks, local artisans and crafters, and of course middle and high school ensemble performances. The day caps off with a 7:30 p.m. performance by Mariachi de Azteca America (tickets required). The festival wraps up Sunday at 11 a.m. with a Mariachi service at the Corpus Christi Cathedral downtown. 
Friday through Sunday, 9 a.m. to 7 p.m.
Port Aransas
Fun in the sun? No, it's fun in the sand! If you're like me, you were one of those kids who hated when seaweed would touch their feet so they spent most of the beach day building sandcastles. This festival takes sandcastles to the extreme – as it should because it's the largest sand sculpture competition in the nation. Where else can you see giant renditions of Abraham Lincoln, gorillas, mermaids and more – all made of sand? Online ticket sales are over, but you can grab your admission at the gate! Find the schedule here. 
Friday, 3 p.m.
The stars at night are big and bright, *clap clap clap*, deep in the heart of Texas! And, what better way to acquaint yourself with the night sky by making and decorating your very own map. Learn about the stars and constellations that twinkle above us by joining a ranger to make a start chart or wheel. All you need to bring is your curiosity (and park entrance fee money). This all-ages program will meet at the Whitetail Run Day Use Area. 
Friday, 5 p.m., and Saturday, 6:41 a.m. (fishing begins)
The Waterline at Doc's 
Cast your line for your chance to reel in up to $6,000 in prizes at the annual Hooked on Padre Fishing Tournament. Grab your fishing rods, reels and buddies so you can compete for the grand prize pot – or side pots for spots, lightest legal redfish and lightest legal trout. Not a pro? No problem: anglers of all skill levels are welcome. Register your team or find out more here. 
Friday and Saturday, 7 p.m.
Richard M. Borchard Fairgrounds, Robstown
Rev up your engines for this thrilling, family friendly, monster of an event. The epic vehicles will be lettin' the horsepower loose in the RMB Fairgrounds this weekend. See such icons as the Carolina Crusher, Monster Patrol, Thrill Billy, and more. (My limited Hot Wheels knowledge even recognized the Carolina Crusher, go me!) Grab your tickets here.
Saturday, 8 a.m.
Greyhound Racing, 5302 Leopard Street
Monster trucks don't get your motor runnin'? Catch some drifting at Drift Corpus' first official event back at Greyhound Racing. Registration to participate in the event has already closed, but the event is free for spectators. Gates open at 8 a.m. So, if you see me, then you mean, then you know you have to go – fast and furious (drift, drift, drift). (Sorry, not sorry, that song got stuck in my head while writing this item.)
Saturday, 10 a.m.
Joe Burke Pavilion, Portland
If neither monster trucks nor drifting don't give you the urge to put the pedal to the metal, then grab your kiddo for the Power Wheels Grand Prix! Drivers age 7 and under can race down to Portland for the inaugural event. Charge up that power wheel, grab your helmet and head to the track in the Portland Aquatic Center parking lot. Find an official rule list and register here. Pit opens at 9 a.m., first race kicks off at 10 a.m. 
Saturday, 9 a.m.
Celebrate 100 years of state parks by getting your learnin' on at Mustang Island State Park. The event, facilitated by Nueces Delta Preserve, Texas State Aquarium, Friends of Mustang Island, Texas Master Naturalists, will feature kayaking, fishing, raffles and more. Plus! You get free park entrance for the day.
Saturday, 10 a.m. to 3 p.m.
St Pius Catholic Church
Who doesn't love shopping? Stop by the St. Pius parish hall for a spring market to satiate that shopping bug and grab some food from local food trucks while you're at it! 
Saturday, noon to 8 p.m.
OK, so, y'all want even more MONSTER racing action this weekend? Make it a monster truck double feature with 'America's Wildest Monster Truck Show.' You can even ride in one of the giant vehicles. Check out the Clash of the Titans as world famous (I'll take the monster truck enthusiasts' words for it) Outlaw battles Shark Attack, see kids race it out in Power Wheel races and watch Team Texas challenge Team Mexico in head-to-head, wheel-to-wheel racing action. Get your tickets now or bring cash to pay at the gate. Find more information here. 
Saturday, 2 p.m.
We love a crawfish boil, so make room in your stomachs for some mudbugs at Little Woodrow's this Saturday. Shop vendors and jam out to live music while you're there taking in all the sports action on one of their many screens. 
Saturday, 7 p.m.
Mesquite Street Southside
Kick back with some laughs at Mesquite Street Southside on Saturday as Jay Pharoah takes the stage. Actor and stand-up comedian Pharoah spent six seasons as a cast member on NBC's 'Saturday Night Live' and is best known for his celebrity impressions, including President Barack Obama, Will Smith and Denzel Washington. Grab your tickets here.
Saturday, 7:30 p.m.
Experience the magic and wonder of the cirque as the Corpus Christi Symphony Orchestra presents 'Cirque de la Symphonie.' See high-flying acrobats, contortionist, dancers and more in professionally choreographed performances to classical masterpieces and popular contemporary music. Purchase your tickets here for an exciting night of music. 
Sunday, noon to 6 p.m.
The Bay Jewel
Feeling a tad off balance as we careen through April? We've had a full moon, Jupiter Cazimi and now there's a solar eclipse on the horizon – no wonder we're going through it. Need some extra guidance from your spirit guides? Just like The Fool tarot card, all you have to do is take that first step: Get your chakras realigned, have your tarot cards read and pick up some spiritual items at the Angel Light Psychic and Healing Fair. Grab a drink from the cash bar, open up your third eye and raise your vibrations at this free event Sunday. BONUS: Grab some noms from the food truck outside!
SOLD OUT
Friday, 6 p.m.
3700 Ocean Dr., Corpus Christi
These men stir up some friendly competition while serving up delicious food – all while raising funds for the Ronald McDonald House. Vote for your favorite team, bid on the silent auction and find out more about the fundraiser here. 
Hey besties! Have you got the deets on an event you'd think we'd be interested in? Email rightoncorpus@righton.com and diandraspicak@gmail.com. Follow us on Facebook and Instagram @rightoncorpus, and DM us there, too! We're always looking for new things around the Coastal Bend.