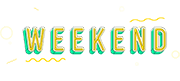 Okay, y'all know what today (Thursday) is, so I'll be blunt and try not to drag this out. 😏 From opera and ballet to loteria and Earth Day, and everything that's in between, I'm sure y'all will find something that tickles everyone's fancies.  Y'all ready for this weekend? Here's what the Coastal Bend has to offer:
Thursday, 5:30-9 p.m.
Get a head start on your weekend on Thursday at the Art Museum! Stretch out those mid-week blues with yoga (reserve a spot here), grab something from your favorite local vendor, create some one-of-a-kind art and take advantage of the free admission and extended hours. 
Thursday and Friday, 7:30 p.m.
TAMUCC Performing Arts Center
'Carmenella' combines the iconic music of Bizet's opera 'Carmen' (you know the one, it's been referenced in masterpieces like 'Tom and Jerry' and 'Hey Arnold!') with a twist on Cinderella. The performance, by the Texas A&M University-Corpus Christi Islander Voices Ensemble, is free. For more information, call 361-825-3516.
Friday, 4-10 p.m.
Pass the dutchie 'pon the left hand side, y'all, and head down to Flour Bluff for the Landing's first reggae festival, featuring local favorite Flatbroke jammin from 6 to 10 p.m. Give me the music, make me jump and prance — there's no entry fee so you can enjoy the red, red wine (err, cocktails), food truck and festivities.
Friday, 7 p.m.
Casa Ortiz Event Center
Arrrrr, mateys, gather 'round while I spin ye a yarn that's sure to give you chills while the rum warms up yer bellies. Dead men do tell tales in this interactive show at the Casa Ortiz Event Center. Sip on four different rum cocktails as you're transported into the pirating world, but beware of surprises. Tickets are $45.
Friday, 6-9p.m.
Hungry? Join the Corpus Christi Rotary Club Evening for a night of food, beer, and music at Taste of Downtown. Highlighted vendors include Portis Kountry Kitchen, Bella Luna Downtown, TASTE at 555, Lazy Beach Brewing, Nueces Brewing and Barbecuing, and more. Food and beer are included in the $100 ticket ($175 for two). All money raised benefits women and children of South Texas. 
Friday, 6 p.m.; Saturday and Sunday, 1 p.m.
I'll see you ringside as junior Olympians throw down in the South Texas Junior Olympics Boxing Tournament. It's sure to be a knock-out event, so grab your tickets for this event presented by Duke It Out Boxing. 
Friday, 7 p.m.
Like, as if! I'd totally be buggin' if I missed this 'Clueless' movie party. Even though it does not say R.S.V.P. on the Statue of Liberty, you'll want to snatch up your tickets now to see this classic retelling of Jane Austen's 'Emma.' Grab your cellphones, snap a Polaroid of your 'fit, and get rollin' with the homies Friday night to Alamo Drafthouse. 
Saturday, 10 a.m. to 5 p.m.
Kingsville Main Street
Pero, like, who doesn't love Loteria? Take a day trip to Kingsville to get your Loteria on! Three rounds will be played with a minimum of 10 winners in each round. Purchase two cards for $20 per round. When things get too competitive, take a break to shop from vendors. Sounds like everyone will be a winner! 
Saturday, 11 a.m. to 4 p.m.
All-you-can-eat crawfish? Say less, fam. We love a good crawfish boil, so while tickets are sold out this year for the annual Crawfish for a Cause, mark your calendars for next year's cookoff. The cookoff benefits the Salvation Army of the Coastal Bend, and attendees will enjoy those delectable mudbugs, live music, and more. Teams will serve up over 15,000 pounds of crawfish while competing for $7,500 in prizes. Kids 10 and under get in free (brb, looking up fast-working de-aging methods … Anyone got a lead on the fountain of youth? Ponce de Leon?)
Saturday, noon
OK, so mudbugs may not be for everyone. Don't fret: from one crustacean to another mollusk, downtown Corpus has all of your seafood cravings covered this weekend. Water Street Oyster Bar's inaugural Texas Oyster Roundup celebrates the end of the state's wild oyster season with live music, panel discussions, guest speakers, marine conservation booths, vendors, and, of course, plenty of oysters. Tickets come in three packages, including the Plucker, the Shucker, and the Pearl, and include food vouchers and all-day access  – find out more here. 
Saturday, 10 .m. to 4 p.m.
Calling all Planeteers and people of Earth! Celebrate the planet we call home, and all it has to offer, at the annual Earth Day Bay Day Festival on Saturday at Heritage Park. This free, family-friendly event has something for everyone: interactive and educational exhibits, wild animal shows, a plant giveaway, food, freebies, and more. I mean, there's only one Earth, so every day should be Earth Day… but I'll take a free plant any day. 
Saturday, 2 p.m.
Roll down to Rebel Toad to try your hand at rolling your own sushi masterpieces. For $20, you get access to the class – and a beverage to go along with your delicious work of food. 
THE BLOCK CC GRAND OPENING
Saturday, 2-7 p.m.
The Block CC, 917 S. Staples St.
Mark the grand opening of the Block CC with live music, food, raffles, and more! Head down to 917 S. Staples St. to catch Esperanza de Tejas, Dat Good Good, Eye Candy Lashes, and more. 
Saturday, 7 p.m.
Grab your sweetie and head to the library for some romance between the stacks … OK, or just a movie at the library. Reservations required for this 18+ event. Call 361-826-700 to claim your spot.
Saturday, 7:30 p.m., and Sunday, 3 p.m.
Have a fairy-tale evening (or Sunday matinee) out at the Corpus Christi Ballet's spring production of Cinderella. Maybe you'll meet your prince charming or discover your fairy godmother … just be sure to keep track of your shoes. Tickets available through Ticketmaster. 
Hey besties! Have you got the deets on an event you'd think we'd be interested in? Email rightoncorpus@righton.com and diandraspicak@gmail.com. Follow us on Facebook and Instagram @rightoncorpus, and DM us there, too! We're always looking for new things around the Coastal Bend.