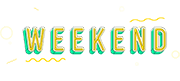 Cue the *NYSNC (y'all millennials already know where I'm going with this …) because it's gonna (gonna, gonna, gonna) … be May! But before we greet my birthday month, we still have a jam packed weekend to send April off in style. There's a chance of rain on Saturday, but don't let those April showers keep you inside. And, you know what they say about those April showers… Here's what's going on this weekend in the Coastal Bend: 
Friday, 5:30 p.m.
Snapka's Drive Inn, 4760 Leopard St.
Heya daddy-o, why don't we hop in your chariot cruise down to the burger joint for some milkshakes and fries? I'm sure it'll be a nifty time. Wax nostalgic for a simpler time at Snapka's Nostalgia Nite. Check out classic hotrods and make some new friends so you won't be alone at the drive-in.
Friday, 6:30 p.m.
Mercury retrograde just got you feeling a little downward dog? Do you feel a little more limber with some liquid help? This donation-based class is held weekly in the brew room of Nueces Brewing. Grab a cold one for some hot yoga, and we promise you, you'll feel like a happy baby in no time. 
Friday, 9 p.m.
Put your karaoke skills to the test and win some prizes at Gameshow Karaoke! Hand me the mic and move over Jimmy Fallon; I'm all about sangin' my way to the top. Contestants will sing a song of their choice from wherever the roulette wheel lands; impress the audience and move up the ranks. Competition starts at 10 p.m. sharp, so get to House of Rock early to sign up! Did we mention the cash prizes?
Saturday, 10 a.m. to 3 p.m.
Celebrate 100 years of state parks with an extravaganza in Rockport! There's fun for the whole family from fishing to atlatl throwing, kayaking to crafts. Did we mention that there's free admission? There's no better reason to get outdoors Saturday and explore what our local state parks have to offer. 
Saturday, 8:30 p.m.
Grab your telescope and look to the skies. Get lost among the stars and constellations. Wrap up your Goose Island Extravaganza! with some stargazing. Mercury's in retrograde, so take a step back, relax and look up. 
Saturday, 11 a.m.
Gather up the kiddos, throw on your smocks (or clothes you're not afraid to get dirty), and head down to the Art Center downtown for some quality, creative, family time. All ages are welcome to this free weekend event – but kids 8 and under may need help from mom and dad. First come, first served.
Saturday, noon to 2 p.m.
Bill Witt Park, 6869 Yorktown Blvd.
Dot your i's and lacrosse your t's … okay, I admit, that's all I can come up with right now. I'd never heard of lacrosse until I saw 'American Pie' for the first time, but if your kiddos are rarin' to try their hands at the oldest organized sport in North America, head down to Bill Witt Park for an instructional clinic with USA Lacrosse. Kids can sign up for free and will leave with their very own lacrosse stick and a t-shirt.
Saturday, noon to 7 p.m.
Corpus Christi
Like beer? Like free T-shirts and giveaways? Like giving back to the community? Head to your favorite brewery Saturday to give blood and participate in the Coastal Bend Blood Center's annual Battle of the Breweries Blood Drive Competition. Find your favorite brewery and schedule an appointment here. Participating breweries include B&J's Pizza – Staples, Nueces Brewing Co., B&J's Pizza – SPID, Lazy Beach Brewing, and Rebel Toad Brewing Co. 
Saturday, noon to 7 p.m.
Downtown
Bring an empty stomach and sample all the food from local food trucks at Saturday's Shoreline Food Truck Festival. Make a day of it by jamming to local musicians and shopping at local vendors. 
Saturday, 10 a.m.
Corpus Christi
OK, so, we all know someone with a Jeep. Or two. Or a few. And chances are one, or two, or a few, really love their jeeps. 🚙 Cruise on down to Lithia Chrysler Dodge Jeep Ram by noon on Saturday to register for Jeep the Beach, an event raising funds for Special Olympics Texas. First 300 riders to register get a free goodie bag with a custom t-shirt, raffle ticket, and more prizes.  🚙 Don't have a Jeep? Roll on down to Brewsters Street Icehouse – Downtown for games, vendors, food, live music and fun. It's free and open to the public. 🚙 AND … are you a gambler? Join the Jeep Ride/Poker run: This poker-style run spans Corpus Christi and the best hand wins $1,000 and the worst takes home $250. Find out how to register and more about the event here.
Saturday, 4-7 p.m.
Name two better things that begin with P besides pollinator plants and pizza. I'll wait. Work up an appetite with Keepers of the Garden while you flex your green thumbs. Your reward? Homemade pizza! Free entry for planting anytime between 4 and 7 p.m. $12 for pizza … or $1 for pizza if you bring any of the following plants: milkweed, blue plumbago, texas sage or lantana. Grab your ticket here.
WORD OF MOUTH CHESS CLUB
Saturday, 5 p.m.
Rooking for a chess club that's not so square? Check, and, mate. Join Word of Mouth at their first chess club at Lucy's Snackbar in downtown Corpus on Saturday. All of my chess knowledge comes from 'Harry Potter' and 'Queen's Gambit,' so I'll stop before I'm ahead.  
Saturday, 8 p.m.
Can anybody find me somebody to-o-o-o … cover all my favorite Queen songs? Don't feel under pressure (🎶pushin' down on me, pressin' down on you🎶) because Mesquite Street Pizza Southside has got us covered. Don't stop me now because I just want to ride my bicycle as the show must go on. It's bound to be a killer (queen) show, so grab your tickets now. (OK, I promise to stop now.)  
Saturday, 10 p.m.
Unlike Shrek, YES, in my swamp! Flock's Swamp Party is back, so put on your best swamp gear and get ready to party down on the bayou. Flock will serve up signature swamp-themed drinks including swamp juice. Dance the night away at the wildest, swampiest party off of Ennis Joslin. 
Sunday, 2 p.m.
Flex your creativity with some water color painting at Lake Corpus Christi State park. Connect with nature and your artistic side, and learn about art's significance in parks. Your art (or your kiddos') could even be featured on a park bulletin board. All ages are welcome. Program is free with paid admission. Find more information here.
Hey besties! Have you got the deets on an event you'd think we'd be interested in? Email rightoncorpus@righton.com and diandraspicak@gmail.com. Follow us on Facebook and Instagram @rightoncorpus, and DM us there, too! We're always looking for new things around the Coastal Bend.