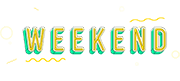 It's summer! OK, well, technically that kicks off June 21, but who's counting? June promises to deliver with a ton of events happening across the Coastal Bend – not to mention, it's PRIDE month. This weekend starts with a splash of color at the second annual Mural Fest, but that's not all there is! Check out some of these events:
Friday and Saturday, 6 p.m.
Downtown
If you've meandered downtown lately, you've definitely noticed that something's up: Artists have converged downtown to bring a splash of color and vibrancy. I'll bet you even saw some of them in action. This weekend, they'll unveil their new works of art gracing our downtown buildings. Each mural highlights the fun, cultural vibes that make Corpus Christi unique. Click here for a full schedule and a list of vendors you'll see at the monthly ArtWalk. 
Friday, 6 p.m.
Downtown
It's the first Friday of the month, so you know what that means: ARTWALK! Head downtown and catch your favorite local vendors and artisans, groove to live music and nosh on delicious meals from the coolest food trucks. The event spans nearly all of downtown from Lomax Street to Artesian Park, so there's fun for the whole crew. 
Friday, 10 a.m. to 9 p.m.
Art Museum of South Texas
First Friday also means free admission all day to the Art Museum, presented by Frost Bank! Grab the whole family to take in the rotating exhibits on display. With extended hours, there's no excuse not to embrace your inner Warhol or Picasso and find your way to the AMST. Bonus: hit the AMST outreach table at Artwalk for giveaways and art activities. (I mean, who doesn't love free things?!)
Friday, sunset
Cole Park
Scoop up the kiddos for a Friday night feature at the Cole Park Anderson Amphitheater. The cinema series kicks off this Friday and runs through August 11. Audiences can expect a summer lineup filled with action, adventure and laughs. The films are family-friendly and closed-caption. What's showing this week? '2 Rock Dog 3: Battle the Beat.' Follow the Bay Jammin' Concert & Cinema Series Facebook page for the full summer lineup.
Friday 6:30 p.m.; Saturday, 7 a.m.; and Sunday, 7:30 a.m.
Water's Edge Park
How far can you go? Take part in three events showcasing your fitness! (Or one, or two.) Friday evening, race down Shoreline Blvd. with a 5K glow run. And that's just the warm up! Wake up early Saturday morning for a 10K, half marathon and half marathon relay. Then, really push it to the limit Sunday morning with the On Edge cycling tour, with 10-mile and 18-mile routes for newbies and veteran cyclists alike. After each event, stick around for live music, refreshments, awards and door prizes! (This events writer doesn't even know how to ride a bike, so more power to y'all. I'm cheering for you!) VIP packages available; register here.
Friday, 7 p.m.
No need for quarters at this arcade! Although its soft opening started May 20th, Retro officially makes its grand debut Friday. Mosey in for a cocktail on the lower floor, but don't forget to grab a wristband for all-you-can-play games, including skeeball, air hockey, pinball and your arcade favorites. And just for the grand opening, catch a performance from Lee's Golden Dragon Lion and Dragon Dance Association at 7 p.m.
Friday, 9 p.m.
Brewster's Street Icehouse Downtown
You can dance if you want to at the Spazmatics. You can leave your friends behind – because oh, you just want to dance with somebody. (Bet you didn't think I'd take it there, huh? But, I promise it'll be more fun with friends.) The totally rad party returns for its monthly installment at Brewster's Street Icehouse Downtown. Grab your tickets now.
PRIDE MONTH EVENTS
All June long, celebrate love and diversity and show off your Pride! There's plenty of events honoring the LGBTQIA+ community, from drag shows to art shows, paw-rades and proms. Allies, of course, are invited. Our friends at Pride Corpus Christi have a full list up here, but check out some of these events this weekend:
Produce® Bar & Gallery and Joey Gonzalez bring you a month-long LGBTQIA+ art exhibit that delves into the power of dreams as a catalyst for change and self-discovery. The exhibit showcases a diverse array of artistic expressions that explore queerness though the conscious, subconscious and unconscious self. Check it out at Produce® Bar & Gallery, 419 Peoples St. 
Get artsy with Painting with a Twist and craft your very own 'Pride Palms' masterpiece Friday. Bring your own wine for a night of fun art. No art experience necessary, and all art supplies will be provided. Prices start at $39 per person. 
Catch a showing of the Tony and Pulitizer prize award winning musical based on Pucini's 'La Boheme' at the Aurora Arts theater Friday or Saturday nights at 7:30 p.m. or the Sunday matinee at 2:30 p.m. Grab your tickets here – and don't spend 525,600 minutes regretting it if you don't. 
Start your Pride month with India Ferrah from 'RuPaul's Drag Race All Stars' on Friday at the Bay Jewel. Gold Dust Cosmetic Collective hosts the 7th annual Pride Diva Showcase, featuring the 13th annual Miss Corpus Christi Sweetheart contest. Doors open Friday at 7:30 p.m. and the pageant begins at 8:30 p.m. $10 general admission; $25 VIP. 
Darling, it's better down where it's wetter: Dance the night away with the Coastal Bend Pride Center at their annual LGBTQIA+ prom for ages 13-18 at the Coastal Bend Wellness Foundation on Saturday at 7 p.m. This year's theme? 'Night Under the Sea.' Dress to impress with your best aquatic and ocean-themed outfits and costumes. $10 per person. Allies welcome.  
Feel the love at St. Paul United Church of Christ at an opening and affirming Sunday sermon on Sunday at 10:30 a.m., as Pride Corpus Christi member the Rev. Dana Worsham delivers a message of love, acceptance and the importance of embracing diversity within the spiritual community. After the sermon, stay for a potluck celebrating their commitment to inclusivity and acceptance. Bring your favorite dish to share and break bread with fellow community members and diverse congregation members.  
Head over to House of Rock to start your Sunday Funday with a drag brunch at 11 a.m. Hosted by Isis Paris York, the drag brunch features a star-studded lineup. Brunch buffet from 11 a.m. to noon is included with table prices, but is not available for general admission. Grab your tickets here.
🌈
SUNDAY FUNDAY DRAG BRUNCH
Catch special guest India Ferrah of RuPaul's Drag Race at the Nest Angels' Sunday Funday drag brunch. Doors open at noon, and the show starts at 1 p.m. $15 entry fee, $20 table seating and $50 VIP tables available. Contact Brandy, 361-249-2922, for more information. 
🌈
VIP AFTER PARTY
Here's your chance to get up close and personal with India Ferrah at the official VIP after party Sunday at 4 p.m. at milky coffee bar. To reserve your $20 ticket, call 361-249-2922.
🌈
PRIDE WEEK KICKOFF
Get the party started for Pride Month at the official kick off with Pride Corpus Christi at Hidden Door – the city's oldest and only gay bar. The party, which kicks off a series of community events, has something for everyone, including vendors, food, an underwear fashion show, a lipsync showdown and drag performances by Malissa Mykals, Tanya Robyrts and Victoria West (also known as MTV). Join host Isis Paris York for all the fabulous fun on Sunday at 3 p.m. 
Celebrate all month long with Pride Corpus Christi. For more Pride Month events, check out this list on the Pride Corpus Christi website. 
Saturday, 1-5 p.m.
USS Lexington
Memorial Day was Monday, but the salute to our veterans doesn't stop there. Join the Veterans Yoga Project aboard the USS Lexington to honor veterans who have lost their lives in the line of duty. Then, join a yoga practice that explores the five tools of mindful resilience: mindful movement, breathing, meditation, guided rest and gratitude. No yoga experience is required, and admission to the USS Lexington Museum is included in the ticket. Cost: $30 for veterans and military families, $40 for community members. Veterans Yoga Project is a non-profit on a mission to support our veterans, military families and communities. 
Saturday, 1 p.m.
Three cheers for beer! The annual Corpus Christi Beer Festival returns Saturday. Hop on down to the Art Center of Corpus Christi for the ultimate South Texas beer tasting bonanza, hosted by Nueces Brewing Company. You must be 21 and older to purchase tasting tickets, but entry to the event is free: everyone can enjoy the live music, beer talks, vendors, food trucks and free Family Art Time. 
Saturday, 2 p.m.
Sarita Farms, Kingsville
Market Days at Sarita Farms returns with their biggest event yet! Take a day trip to Kingsville to shop 'til ya drop with more than 100 vendors. Make it a day down at the farm with food trucks, live music and more. 
Saturday, 3 p.m.
La Retama Central Library
Pop off summer reading right with the Pop Culture Fest at the La Retama Central Library. This family-friendly and free event celebrates all things pop culture, from 'Star Wars' to 'Spirited Away,' video games to memes, and everything in between. There's fun for the whole family with art and crafts, photo ops, games, a costume contest and more. Who said a day at the library couldn't be fun?
Saturday, 6 p.m.
Norma Urban Park
Head down to Norma Urban Park on the Peoples Street T-head to kick off the summer with the unveiling of its seasonal redesign on Saturday. The party kicks off with a mural reveal and continues with live music, pop-up vendors, food trucks and photo ops by the bay. 
Saturday, 7 p.m.
Harrison's Landing
Full moon got you feeling a little stir crazy? Get out and about on the bay for a sunset and moonrise cruise aboard the Texas Tease. Howl at the moonSaturday night for just $40 a person. Grab your tickets now for a 2-hour tour featuring live music by Danny Lee and a full cash bar. 
Saturday, 9 p.m.
Black Monk Tavern
Get ready to throw down at the Black Monk Tavern's 8th anniversary party. Rock on at this free, 21-and-up free show, featuring Stitched Up, of Austin; Overthrow, of San Marcos; and Corpus Christi's own T.B.A. TX Noise and Tochered. 
Sunday, 2 p.m.
The Annex
Get crafty this Sunday Funday with Chandler Coterie and Hinz Home Company at the Annex. Create a signature, one-of-a-kind candle (even down to the label). Reservations include two champagne tickets or one signature cocktail, and light refreshments will be provided. With 300 fragrances to choose from, you can blend and create a unique scent that's all your own.
Sunday, 7 p.m.
Communitea
Spill the astrology tea, sis: With Mars in Leo and the full moon in Sagittarius, we've got a lot of fire energy surrounding us. I don't exactly claim to know what that means, but I'm sure you can learn about it at this monthly event at Communitea. Center yourself with a guided meditation, followed by an astrological forecast for the month. BYOFM (bring your own favorite mug). 
Hey besties! Have you got the deets on an event you'd think we'd be interested in? Email righton@rightoncorpus.com and diandraspicak@gmail.com. Follow us on Facebook and Instagram @rightoncorpus, and DM us there, too! We're always looking for new things around the Coastal Bend.