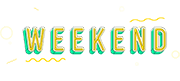 In the immortal words from 'Grease 2,' summa, summa, summer, it's comin' along now. Y'all, it's not technically summer until the 21st … but it sure feels like it's already here! With highs peaking in the 90s – and a heat indices warning into the 100's on Friday – you might want to limit your activities outdoors. However, don't let that stop you from indulging in all the fun the Coastal Bend has to offer this weekend. Check out what's on deck: 
Friday, 6:30 p.m.
Are you feeling a little downward dog? Do you feel a little more limber with some liquid help? This donation-based class is held weekly in the brew room of Nueces Brewing. Grab a cold one for some hot yoga, and we promise you, you'll feel like a happy baby in no time. 
Friday, sunset
Cole Park
Scoop up the kiddos for a Friday night feature at the Cole Park Anderson Amphitheater. The cinema series kicks off this Friday and runs through August 11. Audiences can expect a summer lineup filled with action, adventure and laughs. The films are family-friendly and closed-captioned. What's showing this week? 'Minions: The Rise of Gru.' Follow the Bay Jammin' Concert & Cinema Series Facebook page for the full summer lineup.
Friday, 6 p.m.
Start celebrating the 10 days of Juneteenth Jubilee celebrations in Corpus Christi with the annual kickoff at Nueces Brewing this Friday. Party with The Texas Associate of Black Personnel in Higher Education at this free event marking Emancipation Day with music, fun and free food. What is Juneteenth? Learn more about this holiday, with Texas connection, here. 
PRIDE MONTH EVENTS
All June long, celebrate love and diversity and show off your Pride! There's plenty of events honoring the LGBTQIA+ community, from drag shows to art shows, paw-rades and proms. Allies, of course, are invited. Our friends at Pride Corpus Christi have a full list up here, but check out some of these events this weekend:
Produce® Bar & Gallery and Joey Gonzalez bring you a month-long LGBTQIA+ art exhibit that delves into the power of dreams as a catalyst for change and self-discovery. The exhibit showcases a diverse array of artistic expressions that explore queerness though the conscious, subconscious and unconscious self. Check it out at Produce® Bar & Gallery, 419 Peoples St.
Paint the town a rainbow of colors with a pub crawl featuring all of our favorite downtown bars. Join your fabulous host, Gemini B. York, for a night of revelry, signature drinks, and Pride. Starting at 5:30 p.m., grab a Pride Sangria at the Gold Fish and snap a photo with Lavish Events. The party then moves to Rockit's Whiskey Bar & Saloon for a Skittles Shot and $1 pizza slices. Then, groove on down to House of Rock to kick up your feet to DJ Johnny Hotcakes. At 9 p.m., the mistress of ceremonies takes to the stage with her friends for a special, dazzling Drag Show. Finally, the night comes to an end at Cassidy's Irish Pub with live music from TomCat. While you're there, try the Out & Proud Cocktail, served in a commemorative cup (while supplies last). 
These colors do run – but it's not like that: Don your flashiest rainbow outfits for the inaugural Rainbow Run/Walk 5K. Race down to Cole Park on June 10 to participate in this first-ever Rainbow Run (or walk, depending on your speed). Registration and check-in open at 7 a.m., and racers set off at 8 a.m. Tickets are $15 to enter the race. All funds directly benefit the Coastal Bend Pride Center.
Even our four-legged, furry friends can be allies this month with the 3rd Annual Pet Paw-rade at St. Paul United Church of Christ. Dress up your furbabies in the most fabulous outfit to compete for pawsome prizes for winners of the "Best Dressed," "Most Creative" and "Pride Spirit" categories. There's fun for your two-legged kiddos, too, with an inflatable bouncy house. Pet owners can munch on hot dogs, while the furbabies have access to water stations and free milk bones. Strut your stuff on a joyful march to two nearby assisted living communities to spread the love and cheer to residents in a paw-rade. And, add to the family with the SPCA pet adoption drive on site. 
Have a purrfectly wonderful start to your Sunday Funday with Drag Brunch Bingo, hosted by Robyn Valentine, at the Bay Jewel. Doors open at 10 a.m. You'll be feline fine as you nosh on the breakfast buffet and sip on your meow-mosa while taking in the divine entertainment by the Queens. Play a few rounds of bingo, snap some photos  with Princess Cecily and Dapper Dan and take some chances to win raffle prizes. Proceeds benefit the Cattery, and entertainer tips will be donated to the ACLU Drag Defense Fund. Reserve your tickets now for a pawsitively fabulous experience. 
Celebrate all month long
with Pride Corpus Christi. For more Pride Month events,
check out this list
on the Pride Corpus Christi website. 
Saturday, 9 a.m.
5800 Everhart Road
Stock up your pantry with local fruits, veggies and more at the Corpus Christi Southside Farmers' market. This weekly market is held rain or shine in the Market shopping center at 5800 Everhart Rd. 
Saturday, 10 a.m.
Cafe Calypso Downtown
Networking doesn't stop, so why should you? Join the Hispanic Women's Network of Texas for a cup of coffee at Café con Leche, a casual networking series. Saturday's guest speaker, Judge Barbara Canales, will speak about her career in Nueces County and her experience as a Latina leader in government. Reserve your spot now for this free event. 
Saturday, 10 a.m. to 6 p.m.
Rockport
Already looking for a summer getaway? Hop in the car for a quick day trip to Rockport. Every second Saturday, take a stroll through the town's downtown for an 'al fresco' art experience. Shop local art and handmade goods, enjoy live music, and nosh on coastal cuisine while you meander. Not bad for a quick escape.
Saturday, 10:30 a.m.
Take a pawsitively adorable break by heading to the Oso Bay Wetlands Preserve for some quality therapy with furry, four-legged friends. At this free event, you'll have the chance to meet some of the goodest bois and girls from The Go Team Therapy Dogs. No registration required for this all-ages event. 
Saturday, 11 a.m.
Get ready to rock, errr, shop at this installment of the Rock N Roll flea market. Snag that rockin' merch from vinyls and CDs to tees, and everything else you need to add to your collection. Stop by House of Rock on Saturday to shop small and support local vendors – what could be more metal than that?
Saturday, 2 p.m. 
Summer lovin', had me a blast … catching a screening of 'Grease' on the big outdoors screen at N.O. Simmons Park! Gather up the fam for an afternoon showing so you're not all alone at the drive-in, er park, singing along to this iconic classic of a musical. 
Saturday, 3 p.m.
Let's face it: you don't need an excuse to drink wine. But, just in case you were looking for one: Saturday is National Rosé Day. So, stop and smell the roses, pop that cork and join Rose Soiree for an afternoon of roses and rosé. Sip on a refreshing wine spritzer as you craft a fresh floral arrangement with a Rose Soiree designer. So, wine not? Reserve your spot for $65 here. 
Saturday, 5:30 p.m.
Nueces Delta Preserve
Get in touch with nature and learn more about our local protected estuary habitats at the once-per-month Delta Discovery Picnic. Bring a picnic basket and blanket for an evening of exploration. To register for the picnic or learn more, click here.
Saturday, 6:30 p.m.
Get into the island vibes at a luau aboard the USS Lexington. With a fun Hawaiian theme, live music, a tropical feast, ice cream bar, dunk tank, limbo context, s'mores roast and fireworks, there's fun for the whole family on deck. Grab your favorite Hawaiin shirt, break out those leis, gather the whole family and come-a, come-a, come-a to the rock-a-hula-luau (that's another 'Grease 2' reference, in case you missed it). Food and fun included in the ticket price, and beer and wine will be available for purchase.
Saturday, 9 p.m.
Baila! Baila esta cumbia! El Dusty returns to House of Rock this Saturday – and you won't want to miss ringin' in summer with this ultimate dance party. Tickets are $10 each to rock out with Los Rakas, Brukout, El Dusty and the homies, and more. 
Sunday, 9 a.m.
Hit the lake this Sunday with a ranger-led, beginner-friendly program that teaches the basics of kayaking and kayaking safety. Kayaks, paddles and life jackets will be provided by the park, but if you do plan on joining bring clothing that can get wet, a change of clothes, sun protection, water and a snack. Claim your spot now for this limited-size program by emailing Josie.Gunter@twpd.texas.gov. Free with park admission; children 12 and under get in free. All ages welcome, but children must be accompanied by an adult. 
Sunday, 1 p.m.
So you spent the morning learning all you can about kayaking, and now you can put that knowledge to the test! Join a ranger to see Catfish Cove like never before – from a kayak. Reserve your spot by emailing Josie.Gunter@twpd.texas.gov before 5 p.m. on Saturday (be sure to include the number of participants and how many are 12 and younger). Prior kayaking skills and swimming knowledge preferred. 
Sunday, 7:30 p.m.
Cowabunga dudes! The surf's up and the movie's on at the Executive Surf Club. Gather the whole fam, including the pups, for a free movie every Sunday around sundown on the Surf Club patio – and, of course, there'll be free popcorn. This week's screening: 'Surf's Up.'
Hey besties! Have you got the deets on an event you'd think we'd be interested in? Email righton@rightoncorpus.com and diandraspicak@gmail.com. Follow us on Facebook and Instagram @rightoncorpus, and DM us there, too! We're always looking for new things around the Coastal Bend.