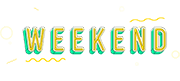 Y'all. Are you melting yet? I'm melting. If you see a puddle on a downtown sidewalk that vaguely resembles your favorite RightOn events writer, just keep on, keepin' on – I'll gather myself eventually. I mean, true to my fashion, I still need to pick up a gift for my dad this weekend. That's right! Here's your reminder that Father's Day is Sunday. Looking for something to do with your dad, grandpa or father figure? Here's some options around the Coastal Bend:
Friday through Sunday, 9 a.m. to 4 p.m.
100 Seabreeze, Rockport
Still searching for the perfect gift for dad? Take a day trip to Rockport to make a fun-filled experience out of it! Better yet, bring dad along for the ride: the market days will feature a huge line up of artisans, crafters, boutiques and more, as well as food trucks and live music. 
Friday, 6:30 p.m.
Are you feeling a little downward dog? Do you feel a little more limber with some liquid help? This donation-based class is held weekly in the brew room of Nueces Brewing. Grab a cold one for some hot yoga, and we promise you, you'll feel like a happy baby in no time. And, since this class kicks off ingreenpeace's the second Surf & Yoga camp of the summer, you'll also practice techniques of popping up on and balancing on a surfboard. Pre-purchase your spot for $25 and receive a welcome pack and a glass of beer or wine. 
Friday, 7 p.m.
Treat dad to a night out full of laughter with Impractical Jokers star Joe Gatto at the Selena Auditorium. Here's your chance to see a member of comedy troupe The Tenderloins live and on stage, rather than on your television screen. Grab your tickets here. 
Friday and Saturday, 7 p.m. and 10 p.m.
Dad (or you) not a fan of the Impractical Jokers? Head to Mesquite Street Southside for some Texas-grown comedic talent. Dallas native Ralph Barbosa, described as the "shyest attention hog you'll come across," won the 2019 Funniest Comic in Texas competition. He's also got a win at the New York Latino Film Festival Stand Up comedy competition and an HBO debut under his belt. Get your tickets here. 
Friday, sunset
Cole Park
Scoop up the kiddos for a Friday night feature at the Cole Park Anderson Amphitheater. The cinema series kicks off this Friday and runs through August 11. Audiences can expect a summer lineup filled with action, adventure and laughs. The films are family-friendly and closed-captioned. What's showing this week? 'Hotel Transylvania: Transformia.' Follow the Bay Jammin' Concert & Cinema Series Facebook page for the full summer lineup.
JUNETEENTH CELEBRATIONS
Juneteenth, also known as Freedom Day or Emancipation Day, commemorates the emancipation of enslaved African Americans and the announcement of their freedom in Texas on June 19, 1865 – years after President Abraham Lincoln penned the Emancipation Proclamation. In 2021, Juneteenth became a nationally recognized holiday, and here's how you can mark the day in the Coastal Bend:
Honor the history and liberation of Black and African American culture and liberation through artwork, poetry, song and dance at 2 p.m. Friday at Texas A&M-Corpus Christi. Cocktail attire encouraged. 
✊🏿 JUNETEENTH TASTE OF FREEDOM
Make your way Friday at  6 p.m. to Coral Bean Cafe to treat your tastebuds to a taste of freedom – or in this case, some Caribbean fusion cuisine.
Have you purchased your tickets for the annual TABPHE CC's Black & White dance and comedy show? If you have, head over to the Crystal Reception Hall for a night of dancing and laughter, featuring comedian Terry Grossman with special appearances by Michael White and DJ Extraordinaire. Doors open at 8 p.m.
On Saturday, head over to Lazy Beach Brewing at 11 a.m. to shop from local vendors, enjoy Submission Grappling bouts, nosh on delectable bites from food trucks and drink delicious brews in celebration of Juneteenth. 
✊🏿 JUNETEENTH CELEBRATION & RODEO
Hop in the car and take the short drive to the Refugio County Fairgrounds for a Juneteenth Celebration and Rodeo. The party starts at 3 p.m. and features dominoes and spades tournaments and vendors. The rodeo kicks off at 7 p.m., and be sure to stay for the dance after it! Adult tickets are $12, kids 5 through 13 get in for $7, and children 5 and under get free admission.  
Party it up downtown with food trucks, a kid zone, a 5K Run/Walk and more Saturday at Water's Edge Park, starting at 4 p.m.. Enjoy the musical stylings of Kingdom of Christ Community Singers, Top Shelf SA, Bayou City Brass Brand, and a special performance from multi-platinum, four-time Grammy nominee Juvenile.
Kick off the morning giving back at Pilgrim's Rest Baptist Church at 10:30 a.m. Sunday, and then head to Dr. H.J. Williams Park at 5 p.m. for music, food, fun and giveaways. 
Friday and Saturday, 4 p.m.; Sunday, 3 p.m.
Water's Edge Park
This family-friendly event will feature a variety of live music artists playing each weekend at three locations on The Great Lawn at The Water's Edge, 602 S. Shoreline Boulevard. Food trucks will be onsite offering a wide variety of food for purchase. Hang out, play games, and enjoy the beautiful bay with family and friends.
PRIDE MONTH EVENTS
All June long, celebrate love and diversity and show off your Pride! There's plenty of events honoring the LGBTQIA+ community, from drag shows to art shows, paw-rades and proms. Allies, of course, are invited. Our friends at Pride Corpus Christi have a full list up here, but check out some of these events this weekend:
Produce® Bar & Gallery and Joey Gonzalez bring you a month-long LGBTQIA+ art exhibit that delves into the power of dreams as a catalyst for change and self-discovery. The exhibit showcases a diverse array of artistic expressions that explore queerness though the conscious, subconscious and unconscious self. Check it out at Produce® Bar & Gallery, 419 Peoples St.
Catch a showing of the Tony and Pulitzer prize award winning musical based on Pucini's 'La Boheme' at the Aurora Arts theater Friday or Saturday nights at 7:30 p.m. or the Sunday matinee at 2:30 p.m.. Grab your tickets here – and don't spend 525,600 minutes regretting it if you don't.
Take a trip out to the Port Aransas Community Theater for a hilarious, quirky production of '5 Lesbians Eating a Quiche.' If the title doesn't whet your appetite, here's what it's about: It's 1956 and The Susan B. Anthony Society for the Sisters of Gertrude Stein have discovered at their annual quiche breakfast that they share more than just their love for the breakfast food. The women navigate themes of identity, sisterhood and acceptance as the atomic bomb sirens sound in the background. Rife with laughs, sexual innuendos and delicious discoveries, the play won Best Overall Production at the 2012 NYC International Fringe Festival. Reserve your tickets now for one of the shows during the limited run. Shows are Friday and Saturday at 7:30 p.m., and a matinee on Sunday at 2:30 p.m.
Head over to K Space Contemporary on Saturday at 7 p.m. for an exciting night, featuring four drag performers, music from DJ Crybabyy and DJ JELLOxSHOT, a colorful photo op, drinks and local vendors with pride merch in tow. Proceeds from the event will support K Space and the Coastal Bend Pride Center. Snag your $20 ticket here. 
Celebrate all month long
with Pride Corpus Christi. For more Pride Month events,
check out this list
on the Pride Corpus Christi website. 
Saturday, 8 a.m.
Burt Reynolds and Tom Selleck: eat your hearts out. Pick out your best, wackiest, furriest (ok, yeah, ew) mustache and hit the streets for the 11th Annual 'Stache Dash benefitting Bikes for Kids. And winning isn't just for the first person to cross the finish line: the best mustache also wins.  Find a breakdown of pricing to join in on the fun here. 
Saturday, 9 a.m.
Round up dad for a day at the gardens. The $2 community family day, rescheduled from April's 'Birdiest Festival in America,' will feature an artisan market, gift shop, reptile shows, live music and kids activities. All exhibits will be open, including the new summer exhibit of 70 birdhouses. Dads get in free both Saturday and Sunday (just say "lizards and snakes" at check-in). 
Saturday, 11 a.m.
Gather up the kiddos, throw on your smocks (or clothes you're not afraid to get dirty) and head down to the Art Center downtown for some quality, creative, family time. All ages are welcome to this free weekend event – but kids 8 and under may need help from mom and dad. First come, first served.
Saturday, 1-6 p.m.
Every third Saturday, flex your artistic side while you sip at BUS with Paint and Picnic. For $35, aspiring artists receive a virtual painting lesson, art supplies and a complimentary glass of champagne. 
Saturday, 9:30 p.m.
Have some enchanted evening belting along to the music of the night at a one-of-a-kind dance party dedicated to – have you guessed it yet? – broadway. You can't stop the beat at this House of Rock event that's sure to defy gravity. Grab your tickets now so it's not just a dream you dreamed. (Too many references? Don't rain on my parade. Bragging rights if you can name all those musicals.)  
Sunday, 1 p.m.
Do you have the need for speed? Join fellow F1 fans Sunday at the Annex for a Canadian Grand Prix watch party. Display your colors by throwing on your F1 team shirts and cheer on your favorite drivers while you devour delicious noms from The Latin Calzone food truck.
Sunday, 7:30 p.m.
Cowabunga dudes! The surf's up and the movie's on at the Executive Surf Club. Gather the whole fam, including the pups, for a free movie every Sunday around sundown on the Surf Club patio – and, of course, there'll be free popcorn. This week's screening: 'Riding Giants.'
Hey besties! Have you got the deets on an event you'd think we'd be interested in? Email righton@rightoncorpus.com and diandraspicak@gmail.com. Follow us on Facebook and Instagram @rightoncorpus, and DM us there, too! We're always looking for new things around the Coastal Bend.