So, Fifty Shades Freed, the final installment in the Fifty Shades saga, will hit movie theaters (including
IMAX screens!) today. And even though the film hasn't been screened for the press, we have a good
feeling you should just save your damn money.
Seriously, why do you need to watch another dull/dumb "erotic romance" with Jamie Dornan and
Dakota Johnson awkwardly trying to be into each other — with whips and chains all over the damn place
— when there are so many more romantic, far sexier movies out there to partake in?
Hey, here's a list of ten of them: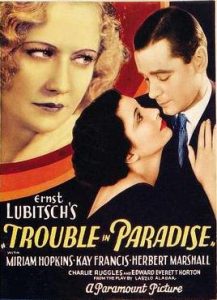 1. Trouble in Paradise (1932)
Yeah, it may be a black-and- white screwball comedy from the legendary Ernest Lubitsch, but
because it's a pre-Code flick it's actually quite sexy. Leading man, Herbert Marshall, stars as a master
thief torn between his longtime partner-in- crime (Miriam Hopkins) and the seductive perfume
manufacturer (Kay Francis) they run a con on.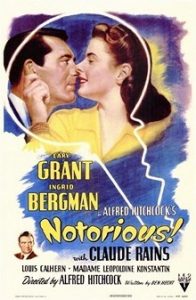 2. Notorious (1946)
After all these years, the pairing of Ingrid Bergman and Cary Grant in Alfred Hitchcock's classic spy
thriller is still one of the most smoldering couplings ever to hit the silver screen. Bergman is a
woman recruited by Grant's U.S. agent to go undercover with the Nazis, all the while trying not to
fall hopelessly in love with Grant's suave self.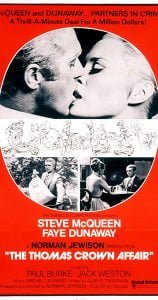 3. The Thomas Crown Affair (1968)
Steve McQueen, as a bank-robbing millionaire, and Faye Dunaway, as the insurance investigator he
plays a sultry game of cat-and- mouse with, made quite the couple in Norman Jewison's Oscar-
nominated, hot-and- bothered heist film. And if you can't find this one, the 1999 remake with Pierce Brosnan and Rene
Russo will suffice.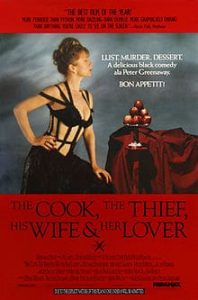 4. The Cook, The Thief, His Wife and Her Lover (1989)
We have to be honest – this one's here mostly because of Helen Mirren. The future Dame spends a
good chunk of Peter Greenaway's out-there love story butt-bald- nekkid as she and her side dude
(Alan Howard) make love all around an extremely fancy restaurant behind the back of her
murderous gangster boyfriend (Michael Gambon).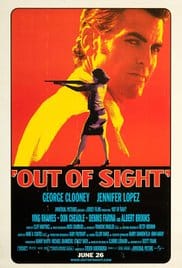 5. Out of Sight (1998)
Steven Soderbergh's funky adaptation of Elmore Leonard's novel is the movie that made George
Clooney a true leading man and Jennifer Lopez a movie star. Starring as a consistently on-the- run
criminal and the U.S. marshal tracking him down, respectively, seeing the two future superstars
hook up between the breakouts and the shootouts is a dangerously romantic sight.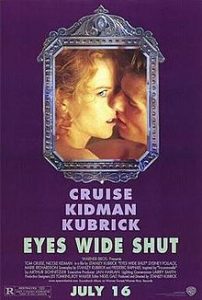 6. Eyes Wide Shut (1999)
Stanley Kubrick's final, still-divisive film has Tom Cruise as a doctor who goes on an eventful, erotic
journey when his wife (played by his then-spouse Nicole Kidman) alerts him of extramarital thoughts
she's had in the past. It's an R-rated odyssey that's sneakily one of the strongest arguments for the
sanctity of marriage ever put on celluloid.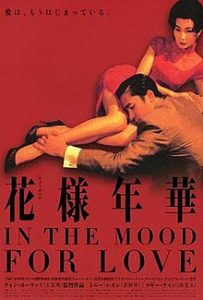 7. In the Mood for Love (2000)
Wong Kar-Wai's beautifully made masterpiece is the most erotic film that also has zero sex in it. But
how can you possibly deny the white-hot chemistry between the ravishing Maggie Cheung and the
dashing Tony Leung? Their attraction as two people who form a bond when they learn their
significant others are having an affair is palpable whenever they appear onscreen.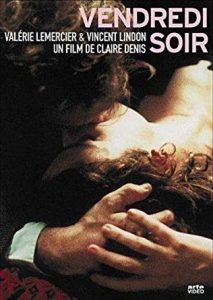 8. Friday Night (2002)
This quiet gem from French director Claire Denis is perhaps the best one-night stand movie ever
made. Before moving in with her boyfriend, a woman (Valerie Lemercier) gives herself one last taste
of freedom by picking up a stranger (Vincent Lindon), getting a hotel room, and having one hell of a
night of carnal bliss.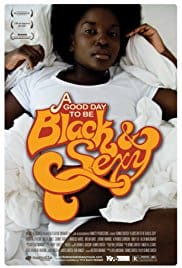 9. A Good Day to be Black & and Sexy (2008)
Dennis Dortch's little-known movie is something of a rarity: it actually shows the sex lives of African-
Americans. This film is actually a series of vignettes, each one telling a different story – sometimes
funny, sometimes serious, sometimes poignant, sometimes very sensual – revolving around black
people and their quest to find someone to get it on with.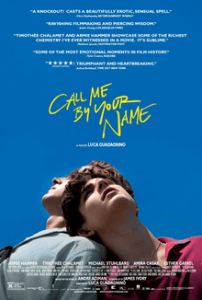 10. Call Me by Your Name (2017)
Why the hell would you go see Fifty Shades Freed when the sexiest movie in theaters has been out
for a minute now (and has recently gotten a bunch of Oscar nods)? The latest, exotically sunny tale
of complicated love from Luca Guadagnino has Best Actor nominee Timothee Chalamet as a
teenager having a memorable, summer fling with Armie Hammer's charming grad student.