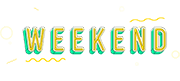 Are y'all ready for a long weekend? I'm already craving hot dogs fresh off the grill and dreaming of hanging out poolside for the most red, white and blue holiday. Whatever your plans for Independence Day, get the party started early this weekend with all of the fun around the Coastal Bend: 
NOSTALGIA NITE
Friday, 5:30 p.m.
Snapka's Drive Inn, 4760 Leopard St.
Heya daddy-o, why don't we hop in your chariot cruise down to the burger joint for some milkshakes and fries? I'm sure it'll be a nifty time. Wax nostalgic for a simpler time at Snapka's Nostalgia Nite. Check out classic hotrods and make some new friends so you won't be alone at the drive-in. 
Friday, 6:30 p.m.
Are you feeling a little downward dog? Do you feel a little more limber with some liquid help? This donation-based class is held weekly in the brew room of Nueces Brewing. Grab a cold one for some hot yoga, and we promise you, you'll feel like a happy baby in no time. 
Friday, sunset
Cole Park
Scoop up the kiddos for a Friday night feature at the Cole Park Anderson Amphitheater. The cinema series kicks off this Friday and runs through August 11. Audiences can expect a summer lineup filled with action, adventure and laughs. The films are family-friendly and closed-captioned. What's showing this week? 'Vivo.' Follow the Bay Jammin' Concert & Cinema Series Facebook page for the full summer lineup.
Friday and Saturday, 4 p.m.; Sunday, 3 p.m.
Water's Edge Park
This family-friendly event will feature a variety of live music artists playing each weekend at three locations on The Great Lawn at The Water's Edge, 602 S. Shoreline Boulevard. Food trucks will be onsite offering a wide variety of food for purchase. Hang out, play games, and enjoy the beautiful bay with family and friends.
Saturday, 9 a.m. to 4 p.m.
Heritage Park
Don't miss the monthly installment of Heritage Park Market Days.  This family- and pet-friendly market has something for everyone! 
FOURTH OF JULY EVENTS
What's the Fourth of July without fireworks? Grab your most star-spangled outfits and head to any of these celebrations through Tuesday to get your red, white and blue on – ya know, for the land of the free and the home of the brave. 
🇺🇸 Red, White & Blue Party: Get into the spirit of the weekend Saturday at 1 p.m. at Corpus Christi Harley Davidson with a most patriotic outfit contest. Grab a free beer and some barbecue from Rock Quarry BBQ while you jam out to the Rockaholics.
🇺🇸 52nd Port O'Connor Fireworks: Sno-cones, funnel cakes and hot dogs, oh my! Head down to King Fisher Beach in Port O'Connor for food trucks and craft vendors. The fireworks start at dark, around 9 p.m. Saturday.
🇺🇸 July 4th Celebration:  Get into some star-spangled family fun at Conn Harbor in Aransas Pass on Saturday at 9:15 p.m.
🇺🇸 Mayor's Big Bang Fajita Cookoff: Roll over to Nueces Brewing on Sunday from 10:30 a.m. to 8 p.m. for a tummy-pleasing, delicious showdown as teams compete to claim the top spot in the Mayor's Big Bang Fajita Cookoff. Free to the public.
🇺🇸 4th of July Fireworks Cruise: Cruise beneath Tuesday's fireworks on Lydia Ann Channel in Port Aransas. While the tour on the Scarlet Lady is sold out, head to the Facebook event for more information on grabbing your spot on their sister ships. 
🇺🇸 58th Annual Wendell Family Fireworks Show: Take a day trip to Rockport Beach on Tuesday to take in this fireworks show that started in 1965! The show takes to the sky after dark. 
🇺🇸 Mayor's Fourth of July Big Bang Celebration:  Coast downtown Tuesday for a free fireworks show on the bay at 9:30 p.m. Stake out your spot along the seawall to catch the mesmerizing display as fireworks light up the sky from a barge in the bay just north of the People's Street T-Head. 
PRIDE MONTH EVENTS
All June long, celebrate love and diversity and show off your Pride! There's plenty of events honoring the LGBTQIA+ community, from drag shows to art shows, paw-rades and proms. Allies, of course, are invited. Our friends at Pride Corpus Christi have a full list up here, but check out some of these events this weekend:
Produce® Bar & Gallery and Joey Gonzalez bring you a month-long LGBTQIA+ art exhibit that delves into the power of dreams as a catalyst for change and self-discovery. The exhibit showcases a diverse array of artistic expressions that explore queerness though the conscious, subconscious and unconscious self. Check it out at Produce® Bar & Gallery, 419 Peoples St.
Round off your Pride month celebrations with the Harbor Playhouse's production of the poignant, Tony Award musical 'Fun Home' Friday, Saturday or Sunday. The play, based on lesbian cartoonist Alison Bechdel's graphic memoir, follows Alison on a powerful journey of self-discovery, identity and family as she navigates childhood, college and adulthood. Tickets are $25 per person for this musical that has captivated audiences worldwide. Honor the spirit of Pride Month with this performance that celebrates love, acceptance and the power of storytelling. 
We've celebrated all month long
with Pride Corpus Christi. For a look at more Pride Month events,
check out this list
on the Pride Corpus Christi website. 
Saturday, noon to midnight
Packery Bar and Grill
Local food trucks will line the Packery Bar & Grill parking lot this Saturday, serving up the delicious dishes and food creations. This free, family-friendly event starts at noon and has something for everyone, including live music, arts and crafts, a petting zoo, mini horse rides, face painting and more. All you need to bring is your appetites and money for all the delicious grub! 
Saturday, noon to 10 p.m.
Water's Edge Park
One day, two food festivals? Brb, I gotta fast so I'll be hungry enough to enjoy them both! Make your way downtown for a day of live music, lawn games and giveaways. 20 food trucks will be serving up delectable dishes, like street tacos, burgers and ice cream. This free event will also feature an obstacle course and moon jumps along the Corpus Christi bayfront. 
WATER STREET FARMER'S MARKET
Sunday, 10 a.m. to 2 p.m.
Support local vendors and stock your pantries with fresh veggies, and more, when you head down to the only Sunday farmer's market at Water Street Market.  
Sunday, 7:30 p.m.
Cowabunga dudes! The surf's up and the movie's on at the Executive Surf Club. Gather the whole fam, including the pups, for a free movie every Sunday around sundown on the Surf Club patio – and, of course, there'll be free popcorn. This week's screening: 'Summer Surf Stories Documentary.'
Hey besties! Have you got the deets on an event you'd think we'd be interested in? Email righton@rightoncorpus.com and diandraspicak@gmail.com. Follow us on Facebook and Instagram @rightoncorpus, and DM us there, too! We're always looking for new things around the Coastal Bend.